Selling a home can be tough, especially in today's digital era. But there's a game-changing tool that's making it easier for both real estate agents and homeowners: virtual home staging. Let's dive into why virtual staging is such a big deal and how it makes the selling process better.
The Ulnick Group proudly offers the complete
Seller Experience
, offering prep and staging, local and national networking, customized marketing plans, and concierge-level service. Part of our Seller Experience includes virtual staging, which we know to be one of the best ways to quickly list, market, and sell your home.
Virtual staging isn't for everyone, but it's a great option when:
Your home is vacant
You have outdated furniture
You need to move before you list and sell your home
You don't have the time for traditional staging
Virtual staging is a great option when your home is vacant or contains outdated furniture. If you need to move out before your home sells, virtual staging can make your empty house look like a home. Or, if your current furniture is not photo-ready, virtual staging can help remove old furniture from photos and swap it out with modern furniture. This helps show each room in the best light possible, accentuating its features throughout.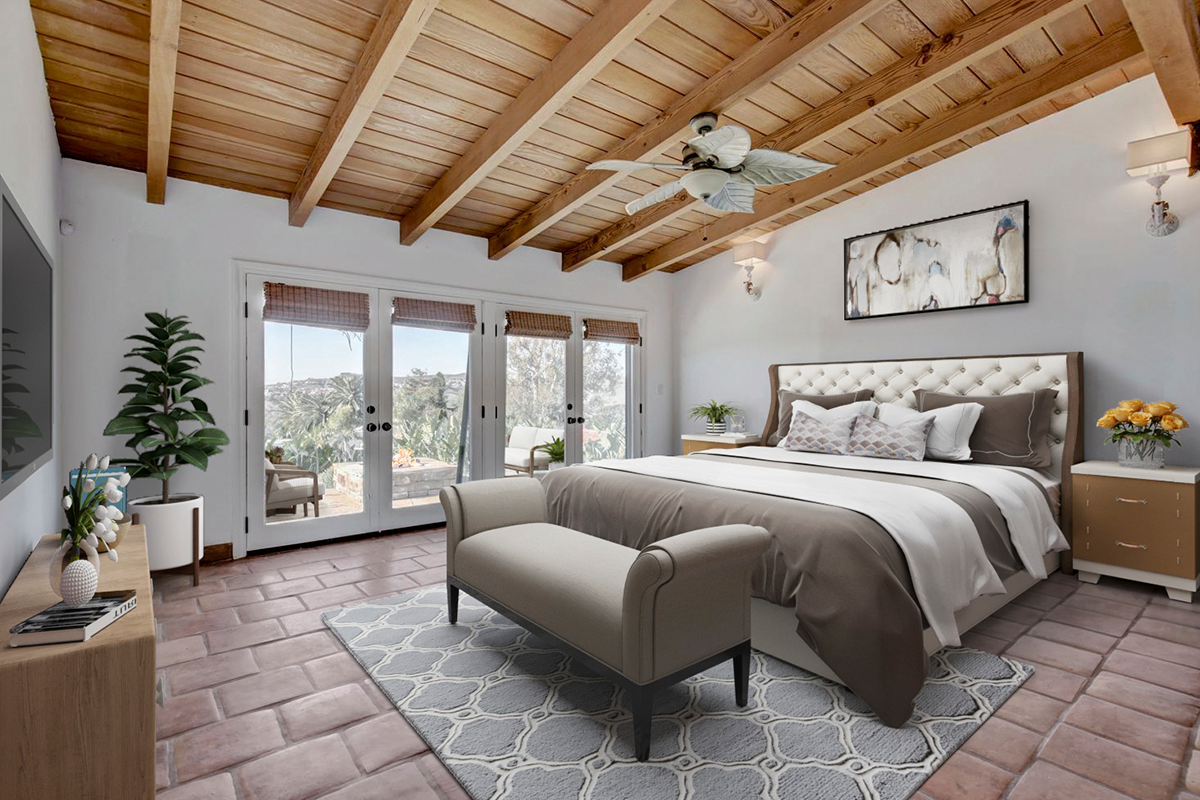 Ready to sell your home with virtual staging? Below, we're sharing benefits to virtual staging, plus photos from some of our most successful sales!
Benefits of Virtual Staging:
Offer a great first impression.
Show your home in its best light online.
More viewings, quicker sales, and higher offers.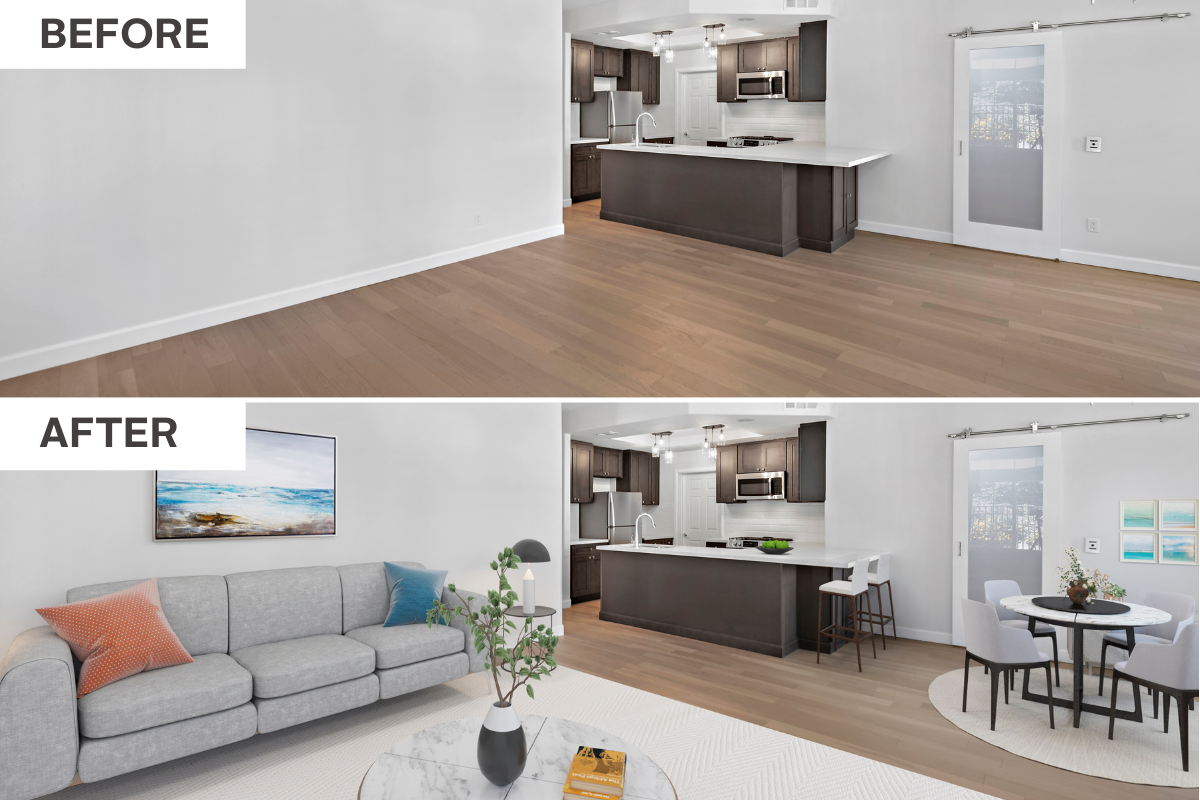 Sell Your Home Faster, for More
When your home looks great online, it can lead to more interest, more showings, and more offers. If you're eager to sell your home quickly, virtual staging is a great way to make that happen! Virtually staged listing photos make your property look great, without the hassle and added costs of traditional home staging. Plus, with all that added buyer interest, you'll often find yourself in a situation where you receive multiple offers, which can lead to a bidding war and a closed sale at or over asking price.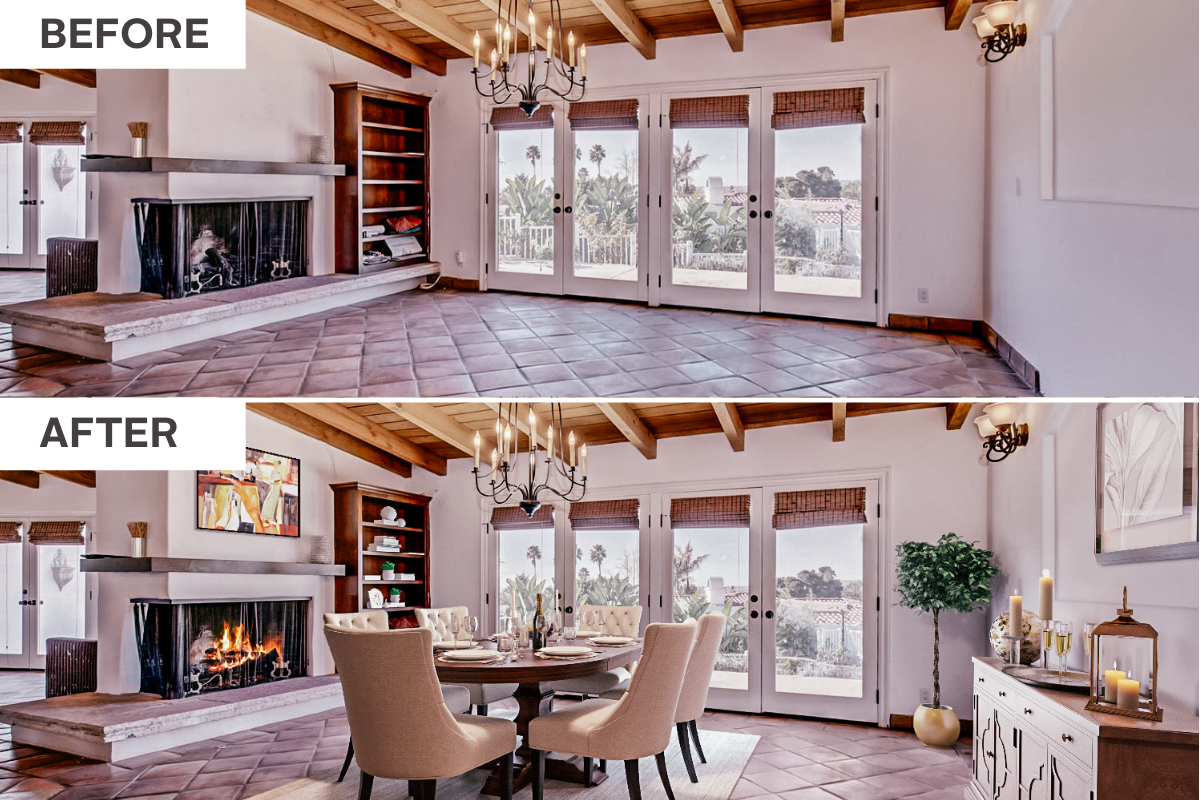 Attract More Buyers and Interest Online
Most buyers start their search online, which is why it is increasingly important to make a good first impression. The best way to do that? Professional photos of your home with staged interiors.
Some buyers may not even consider coming to see your home in person if the photos aren't high quality, which is why we ensure every home has beautiful photos, using virtually staging when necessary.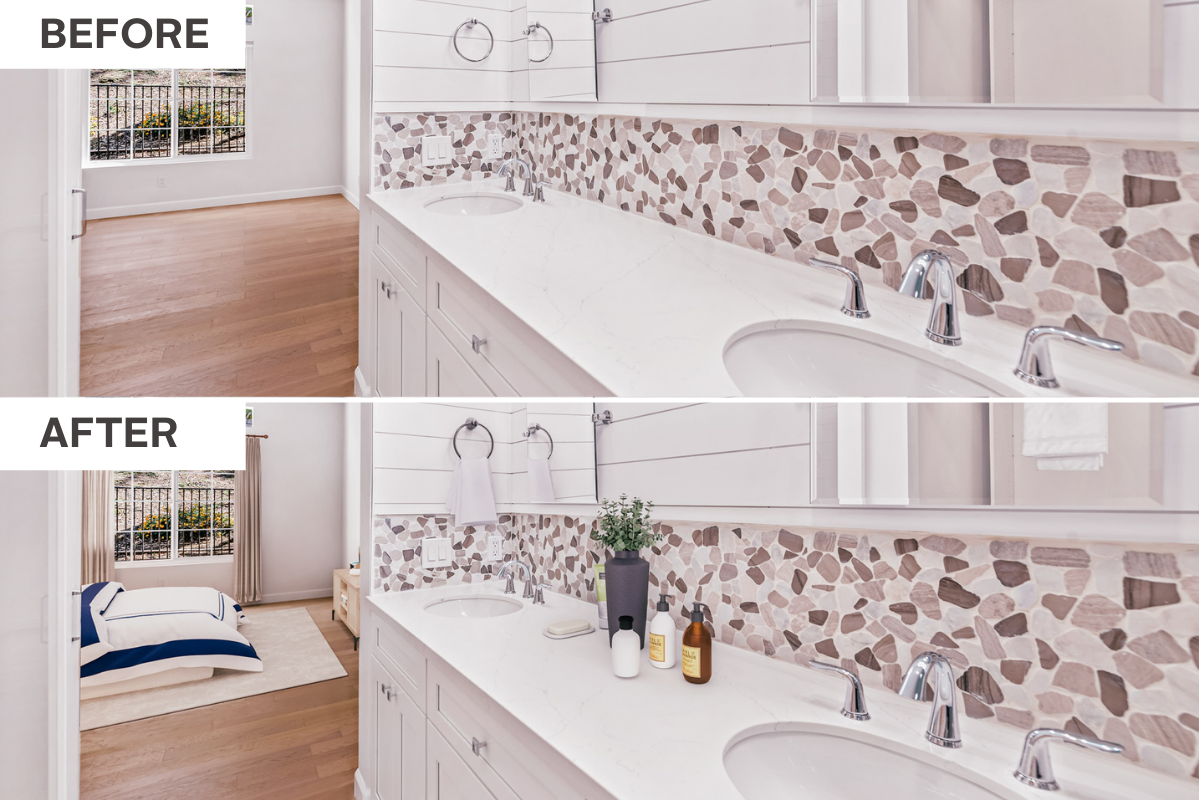 With traditional staging, costs are determined room by room. Not only that, it takes time to remove old furniture, have new furniture delivered and placed, then take photos. Plus, depending on how long your home is on the market, it can cost extra to keep it staged.
Virtual staging allows for a much quicker and cost-efficient solution. Once professional photos are taken, we send them to one of our three virtual staging partners and can have them online, attracting buyers, in no time. The time and money we save will be used to strategically market your home to the right audience of buyers.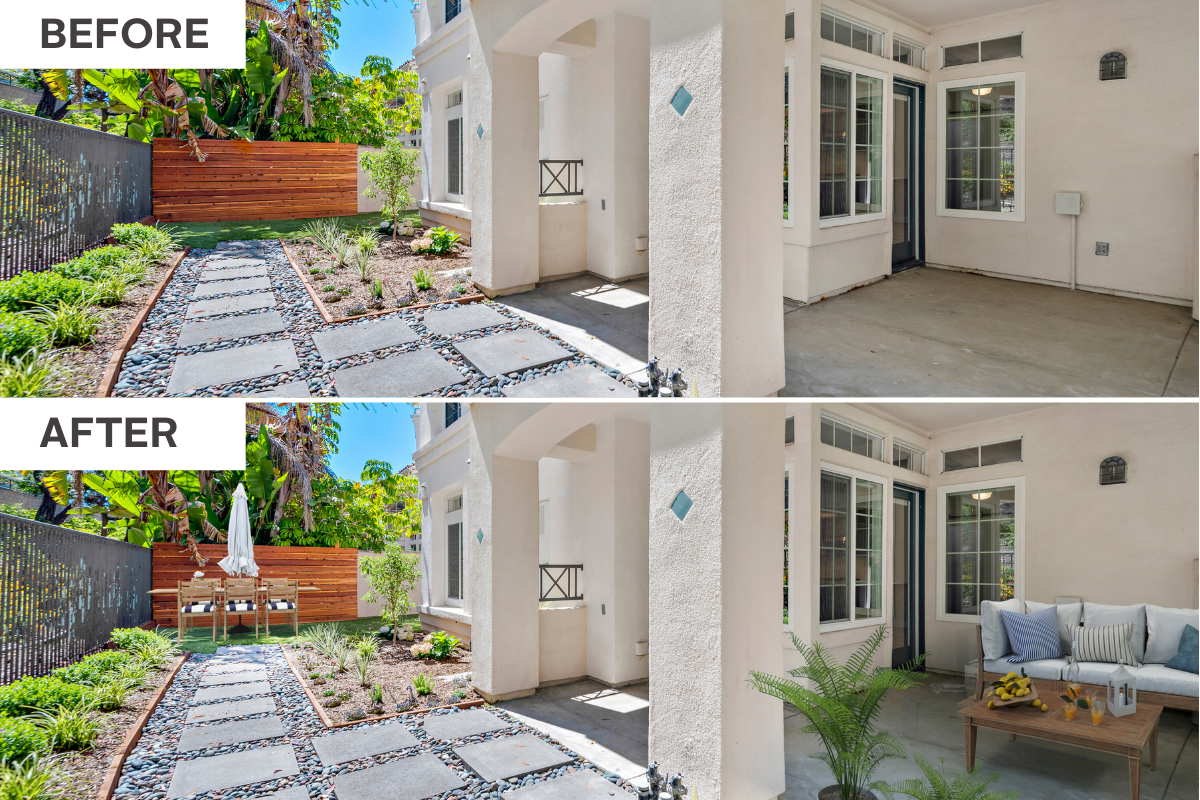 Stage Even More Rooms
Since costs are determined by room, this usually leads to having only the main rooms staged, meaning some rooms look amazing in photos, while the rest look out of place. Although virtual staging costs are also determined room by room, it is still much more cost efficient.
We can offer virtually staged photos for every room in your house at a much lower cost than if we were to use traditional staging for just a few rooms. Having each room virtually staged helps potential buyers envision the entire home in its best light, drawing more attention and offers from buyers.
BONUS: Virtual staging gives you the option to stage a room in multiple different ways or change it up for a fresh look.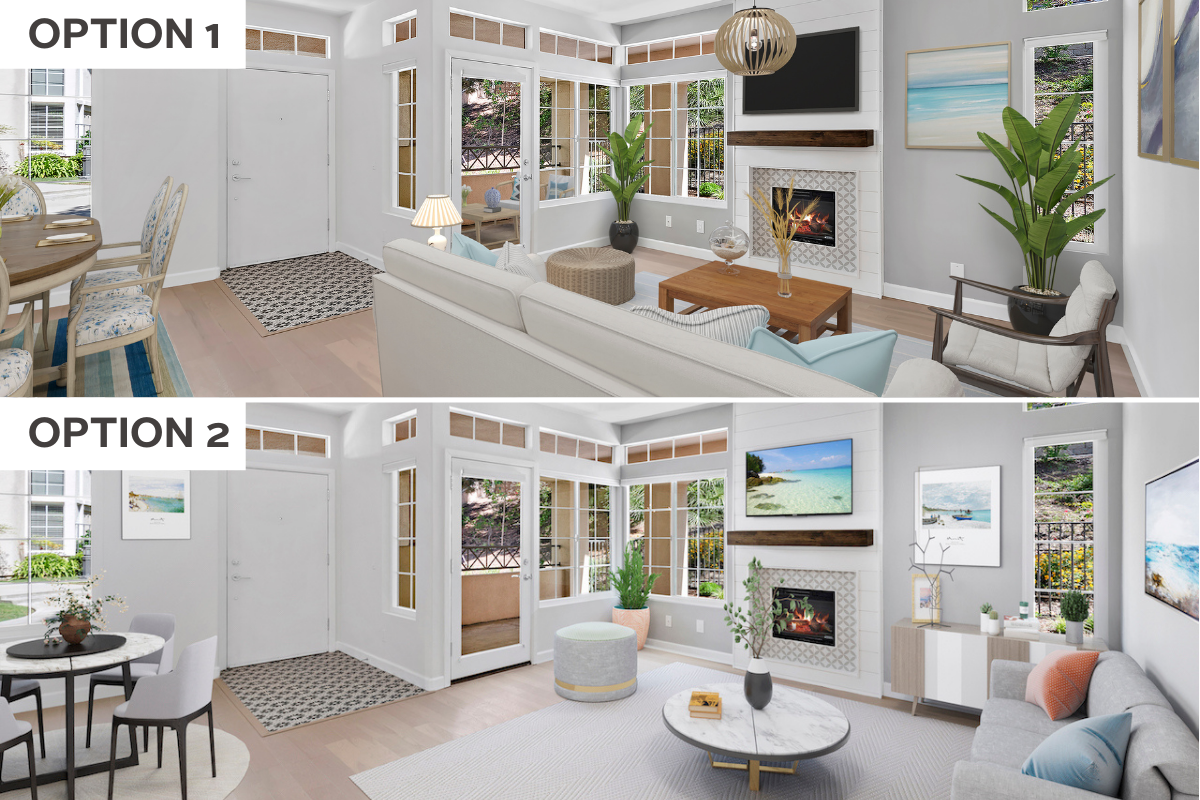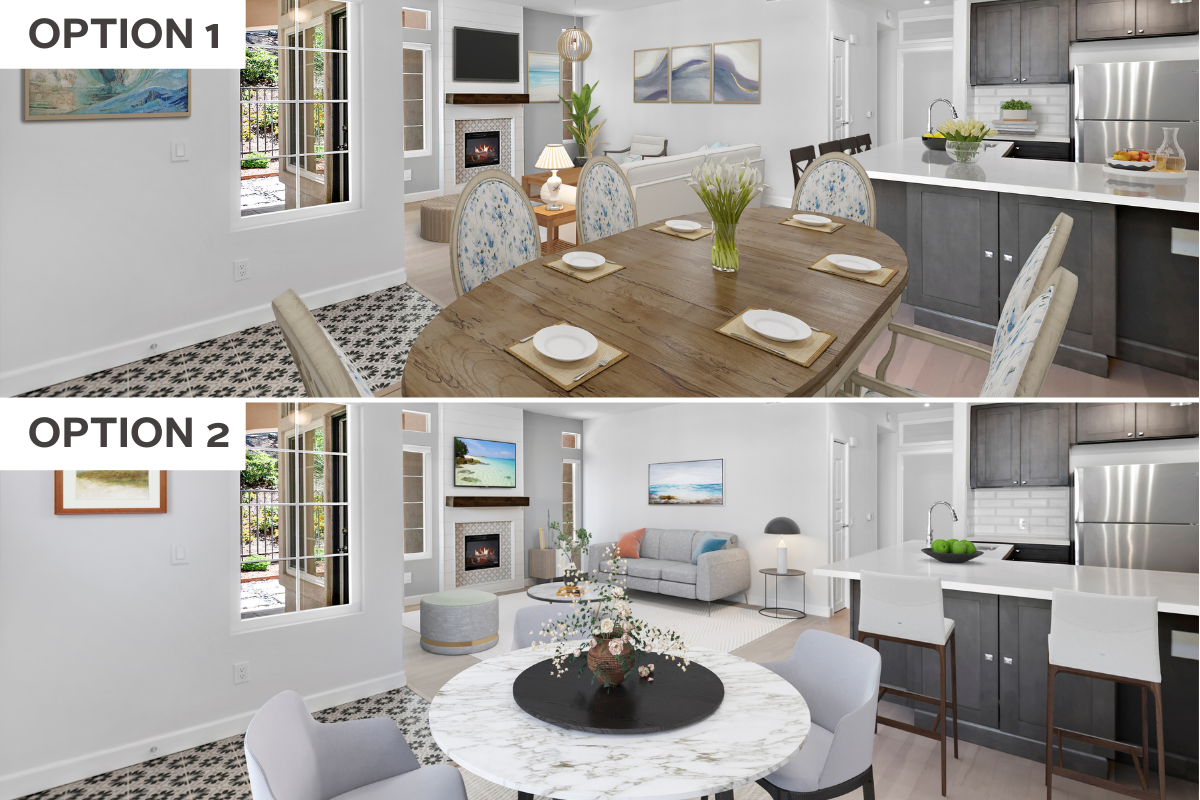 Virtual Staging Helps Sell Your Home Faster
No matter the market conditions, it is always important to have beautiful photos when your home is listed for sale. In a seller's market, the right listing photos can drive multiple tours and offers, leading to an extremely quick sale. Even when homes aren't selling as fast, having great photos will make your home stand out to the buyers who are looking online, drawing the more attention compared to other homes.
The Seller Experience
If you're thinking about listing your home for sale, get in touch with the Ulnick Group today. We'll walk you through our Seller Experience and offer recommendations on virtual staging for your home. We can't wait to help you sell your home!