HOW WE'LL SELL YOUR HOME
Just as each property is one of a kind, The Ulnick Group's strategic promotion of each property they represent is equally as fine-tuned and unique. From generating creative narratives, to hosting custom events with key clientele, and generating engaging marketing materials, every tactic is executed with a strategic approach to achieve optimal results.
LET'S WORK TOGETHER
By choosing the Ulnick Group to sell your home, you will have access to our extensive expertise and resources. Our team is dedicated to providing the highest level of service and achieving exceptional results. We utilize a range of effective marketing strategies to ensure that your property receives maximum exposure. Our in-depth knowledge of the local real estate market, combined with our well-established networks, positions us to sell your home for the best price in the shortest amount of time. We are confident that our team will exceed your expectations and deliver a seamless, successful sales experience.

PRE-LISTING PROCESS
Working with our in-house marketing and advertising agency, we will target the right audience across the most effective channels through cohesive branding — all to elevate the style and story of your home. When prospective buyers evaluate a home, they seek a space that they can make their own. A few simple shifts can dramatically impact your listing's perceived appeal. We'll work together to elevate your home's value and create a tailored plan to maximize its potential on the market. Proponents of powerful imagery, we invest in visual editors, creative producers and the industry's most respected photographers to capture your home's finest selling points.

Compass Coming Soon
Drive buyer interest with Compass Coming Soon, which affords prospective buyers a glimpse of your home before it officially comes on the market.
Listing your property first on Compass Coming Soon can build anticipation among potential buyers, drive up its value, and shorten the sales timeline.
Coming Soon creates two opportunities to launch your property: First on Compass.com and then later when the listing goes live on the MLS and aggregate sites.
Testing the market with Coming Soon helps your listing to perform even better, once it opens to the public. You'll gain invaluable insights on pricing, photos, and positioning.

LAUNCH
Backed by a proven process, Compass listings spend 19 fewer days on market than the industry average. A swifter sale means a more seamless seller experience and greater value for you. The next owner of your home could be searching for properties anywhere. That's why we'll pair predictive data with a multifaceted marketing plan — to ensure your listing is seen by each and every prospect. Aided by state-of-the-art Compass technology, we're strategically connected to the market's entire brokerage community. At the forefront of modern marketing, we take a multi-pronged approach to the digital promotion of your property. Once we are live we can toast to our future success of your listing selling for the highest possible price in the shortest amount of time.

THE ESCROW PROCESS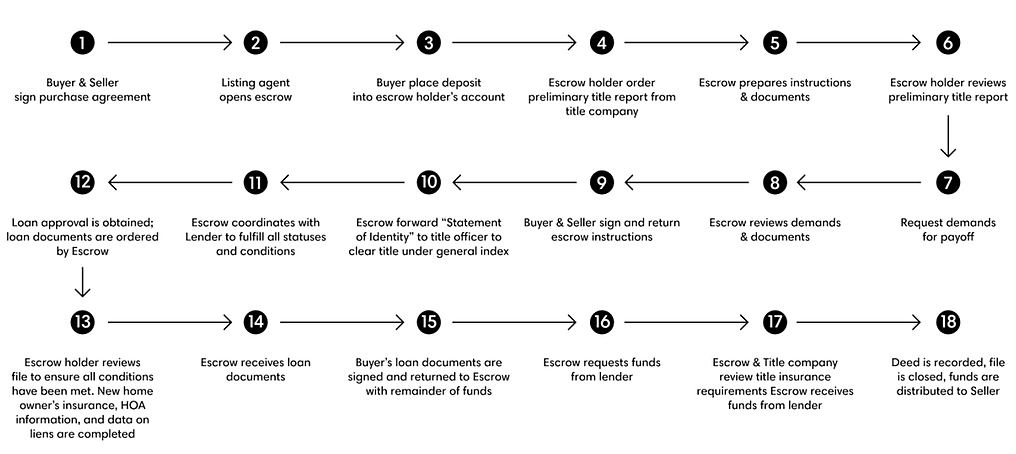 Our Solds
Sold Portfolio
A Curated Collection of Our Notable Transactions
Work With The Ulnick Group
The Ulnick's are among the most successful real estate partnerships in coastal Orange county. With over 28 years of proven results they pride themselves on being an innovative boutique real estate group, founded on local knowledge and personal relationships.