Locally Known | Globally Connected
Local ● Trusted ● Experts
Your Trusted Advisors And Partners In Real Estate
Meet The Ulnick Group
At the Ulnick group we are an innovative boutique real estate group founded on local knowledge and personal relationships. We commit our deep local knowledge, global network, marketing and negotiating skills to your success. Having resided and raised their two children in San Clemente, the Ulnick's have dedicated their careers to helping families achieve their real estate goals in the iconic beach communities of South Orange County.
The Ulnick Group are among the most successful real estate partnership in coastal Orange County with over 25 years of real estate experience. We consistently uphold the highest ethical and professional standards, dedicating ourselves to our clients, our community, and passion for our profession.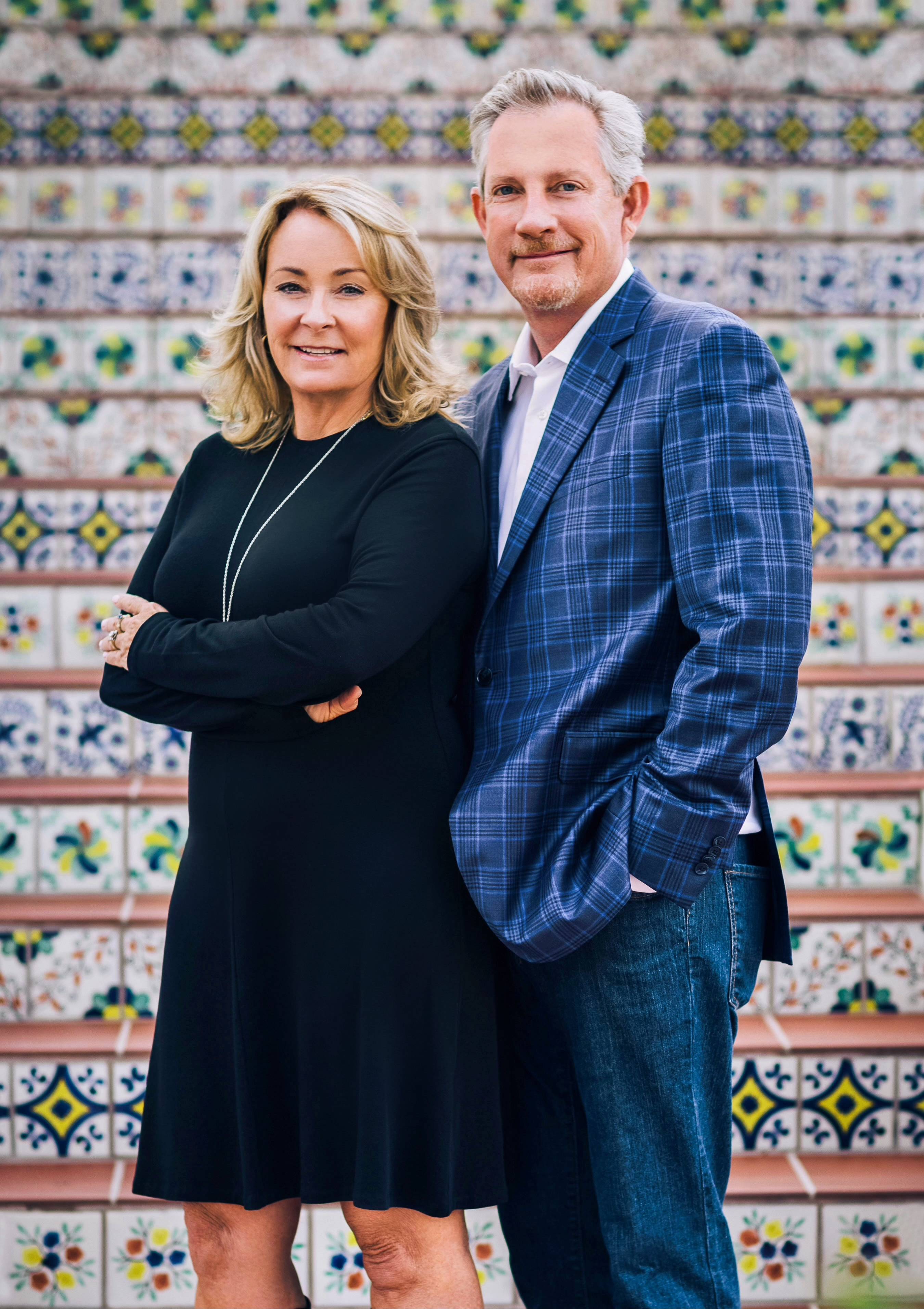 Meet The Ulnick Group
Let Us Be Your Guide
The Ulnick's are among the most successful real estate partnerships in coastal orange county and bring over 35 years of real estate experience including success in luxury and investment properties. Bryan and Siobhan feel it is a privilege helping people buy or sell a home in South Orange County specializing in the coastal communities of San Clemente, Dana Point, Laguna Beach, Laguna Niguel, San Juan Capistrano, Ladera Ranch and Rancho Mission Viejo.
FEATURED AREAS
Explore Coastal Orange County
With all the beauty that our area has to offer, it really is hard to find the perfect place to call home. Let our area guides simplify that journey by sharing with you the latest listings, market trends, school ratings, and more!

Featured Areas
With all the beauty that our area has to offer, it really is hard to find the perfect place to call home. Let our area guides simplify that journey by sharing with you the latest listings, market trends, school ratings, and more!
Client Experiences
Hear what our past clients have to say about working with the Ulnick Group
When we decided to sell our house, we researched many realtors in San Clemente that had experience with fine ocean view homes. We selected Siobhan and Bryan Ulnick because of their demonstrated success, their marketing wisdom, and how well we thought we would interact with them. We chose well. Their marketing know-how displayed our house in a way that got immediate attention. The visual presentation they put together was stunning. Shortly afterwards, the house was being shown because of his efforts Once the Ulnick's started showing the house, we soon had a buyer. What we appreciated about the Ulnick Group was they were always there for us regardless of what we needed. They guided us through the process effortlessly and knew exactly what to do whenever a problem came up. Also, they were both very pleasant accommodating people to work with, We could not be happier. Please consider The Ulnick Group when buying or selling in Coastal Orange County.
- David & Anne Buetner
Siobhan and Bryan are the ultimate professionals and we highly recommend them! They are a great team. Their photos, videos, and marketing are bar none. Potential buyers that come to their showings are treated to their personal touch and expertise. Buyers are shown all the special things that you have done to your home so they can see how special a home could be to them. We sold our home when open houses were not an option. They set up 8 showings the first weekend. We had 6 offers and sold our home at full price in just 2 days on the MLS! If you are wanting to sell your Orange County home, please make sure you consider the Ulnick Group!!
- Jeff Pantukhoff
We have worked with the Ulnick group on multiple transactions over the last five years. Their knowledge of the local market, their professionalism and their customer service is outstanding. We were so impressed with the marketing they did when it came to selling our home. Either Siobhan and/or Bryan was present at every showing and open house and our home was listed in multiple local mailers, email updates, local papers and magazines. Getting our home sold was a top priority for the Ulnicks and we are incredibly grateful for their hard work in getting the house sold quickly. When we purchased our new home, my husband and I could not have asked for better representation. Siobhan was present for every inspection, she met with us at the property multiple times to meet contractors or experts or to address any questions or concerns. She even went as far as to visit the city offices on our behalf when there were questions about the property the owners could not answer. Siobhan's negotiating skills truly made the deal happen. We are now settled into our forever home and we have the Ulnick Group to thank.
- Anderson & Maggie Hinsch
I highly recommend this team for all of your real estate needs. When purchasing our first home in San Clemente we worked with the Ulnick's and found them to be true professionals, extremely knowledgeable and made the entire process seamless. Even after the close of escrow they have been helpful with referrals for contractors and a friendly contact as we transition to San Clemente from Los Angeles. This has been an enjoyable experience and we are grateful for their dedication and efforts. We highly recommend them as the local go-to real estate agents in San Clemente.
- Alex & Bri DeBrucky
We are so grateful for Siobhan and Bryan! They listened to what we hoped to get for our home and also what we wanted in a future home. They never pushed us, but answered questions anytime they came up, and then were ready for us when we decided we were officially making the move. They guided us seamlessly through two incredibly fast escrows and we are so happy they got more than $375k over our asking price AND helped us get our new home in such a competitive market! Thank you, thank you!
- Brian & Amanda Kim
The absolute BEST in real estate - hands down!! Not only are Siobhan and Bryan extremely kind, but they are incredibly knowledgeable and passionate about what they do and it shows from beginning to end. We cannot thank them enough for making this entire process so enjoyable and EASY!!! We actually broke the record for the highest sales price in our neighborhood over the past 18 years. If you are selling or buying a home, you MUST choose The Ulnick Group!!!
- Steve & Gina Soltman
When we first considered selling our home, we were uncertain as to the best time to sell, upgrades that might be needed and, most important, what price to expect. We interviewed several realtors to gain perspective. Some offered little more than textbook answers. One, who has been very successful selling homes in our area, insisted that we do considerable upgrading and, most importantly, set a price expectation well below what we thought reasonable. We concluded that his technique is to price low for quick sale – a benefit to him but not to us. Then we met the Ulnicks. From the beginning, we knew that Bryan and Siobhan Ulnick were for us. It was clear they knew the real estate market, our neighborhood market and our house. They were better prepared for our meeting than anyone else...
- Kim Nielsen
I am a licensed real estate broker and when it came time to sell my own home, my wife and I wanted an agent(s) that would help us get the best price possible for our home. The Ulnick's immediately came to mind as they regularly get quick results on their listings and that there must be something unique about them. We were not disappointed. They marketed our home so thoroughly that anyone remotely interested in a home in our area knew about it. That increased the demand and as a result, the price of our home. They definitely earned their commission! They are a great team and we highly recommend them for all your real estate needs.
- Chris & Anne Wade
Real Estate Services
Your goals are our priority, and we specialize in getting you the best result.
The firm provides an amazing level of professional service. Their experience was extremely valuable to us in our search for a new home in California. We felt very fortunate to have been referred to the Ulnick Group as our real estate representative.
Kendall Williams
Significant Sales
A Curated Collection of Our Notable Transactions
Work With The Ulnick Group
The Ulnick's are among the most successful real estate partnerships in coastal Orange county. With over 25 years of proven results they pride themselves on being an innovative boutique real estate group, founded on local knowledge and personal relationships.
Receive exclusive off-market listings in your inbox.
For exclusive news and market updates sign up for my newsletter.