Indulge in Vintage Elegance and Irresistible Steaks
If you're a connoisseur of fine dining and have a penchant for perfectly grilled steaks, get ready to savor a culinary experience like no other. The renowned Chef Brad Wise, the creative genius behind Trust Restaurant Group, is about to unveil a new gem in his culinary repertoire – Rare Society Steakhouse. Nestled at 226 Avenida Del Mar, San Clemente, CA 92672, this enchanting establishment is set to grace the scene in late spring.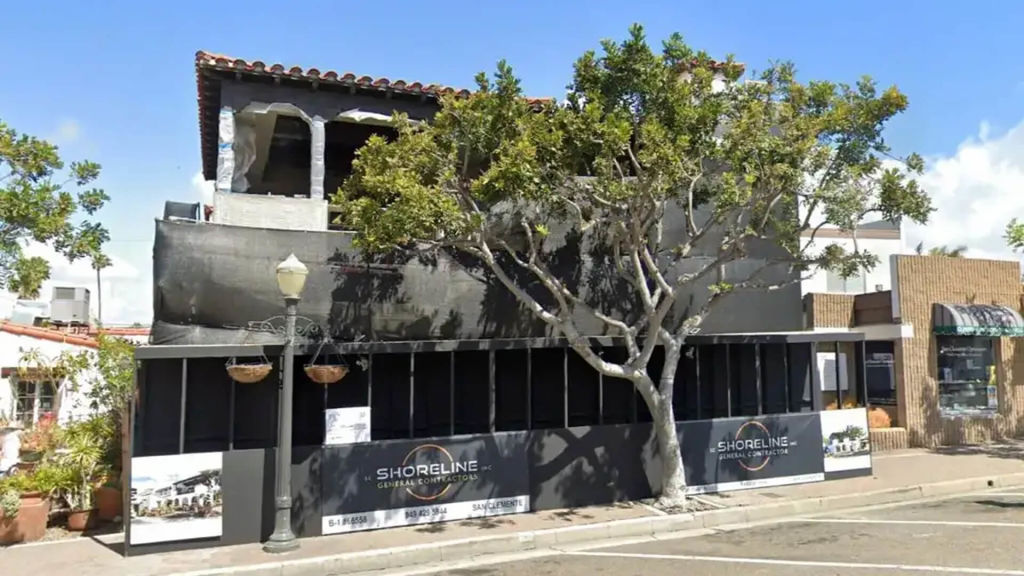 Credits to Google Earth
A Culinary Journey Inspired by Nostalgia
Rare Society Steakhouse, under the visionary leadership of Chef Brad Wise, is poised to become a sensation. This marks the fifth branch of the steakhouse concept, with its predecessors already flourishing in University Heights, Solano Beach, Santa Barbara, and Mill Creek. Drawing inspiration from the iconic retro steakhouses that once adorned the Las Vegas Strip, Chef Wise brings to life an ambiance that transports you to a bygone era.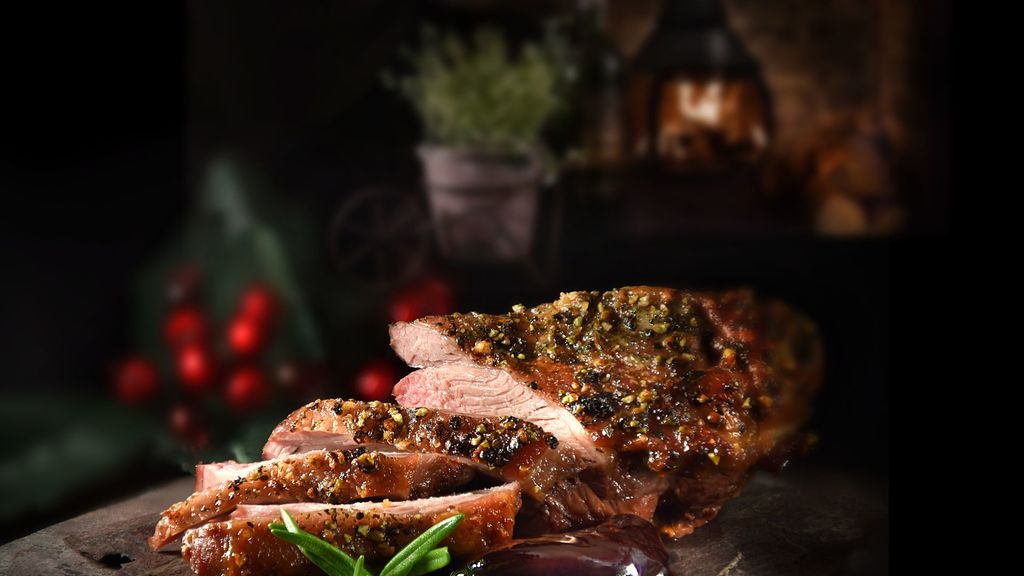 Elevating the Steakhouse Experience
What sets Rare Society apart in a landscape teeming with steakhouses is its unique identity. In an exclusive interview with WNLA, Chef Wise explains, "We're carving our own niche in the steakhouse realm. Our ethos is approachability – whether you're seeking a budget-friendly meal or a lavish dining affair, you're guaranteed an exceptional culinary journey."
Rare Society invites you to embrace communal dining, an ethos that resonates throughout Chef Wise's array of restaurant concepts, including Trust, Fort Oak, Cardellino, Mr. Trustee, The Wise Ox, and of course, Rare Society itself. "Our essence revolves around shared plates and the joy of togetherness," elaborates Wise. "Every dish, including our exquisite steaks, is crafted to be enjoyed together."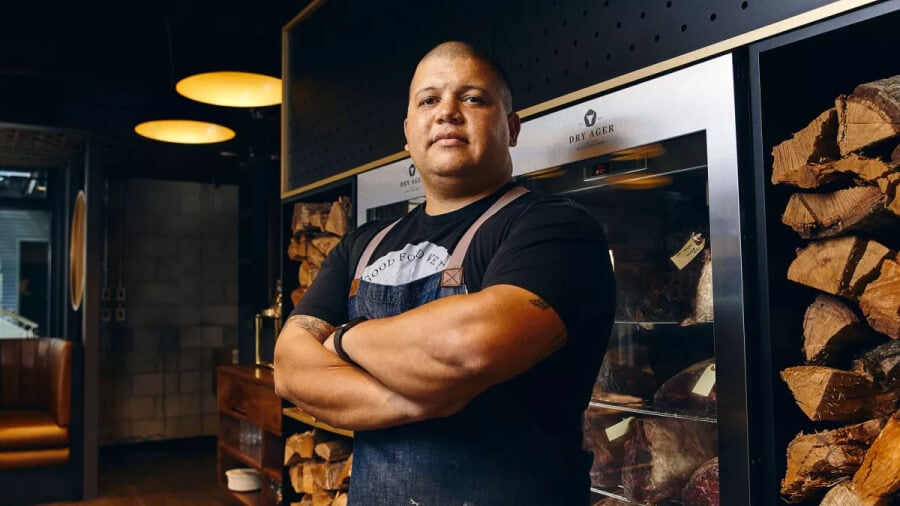 Chef and owner Brad Wise leads the San Diego-based hospitality collective Trust Restaurant Group, opening its first venture in Orange County. (Courtesy of Rare Society)
Embracing the Flame: A Culinary Alchemy
Chef Wise's culinary prowess is underscored by his mastery of live fire grilling. Passionate about the Santa Maria-style cooking technique, which harnesses the primal allure of open flames to infuse meats with captivating flavors, Wise brings this tradition to Rare Society. "The uniqueness of Rare Society lies not only in the quality of our steaks but also in how we prepare them," reveals Wise. "Our kitchen boasts a grill fueled by American Red Oak from the Central Coast, imparting our dishes with a tantalizing smokiness and an unforgettable character."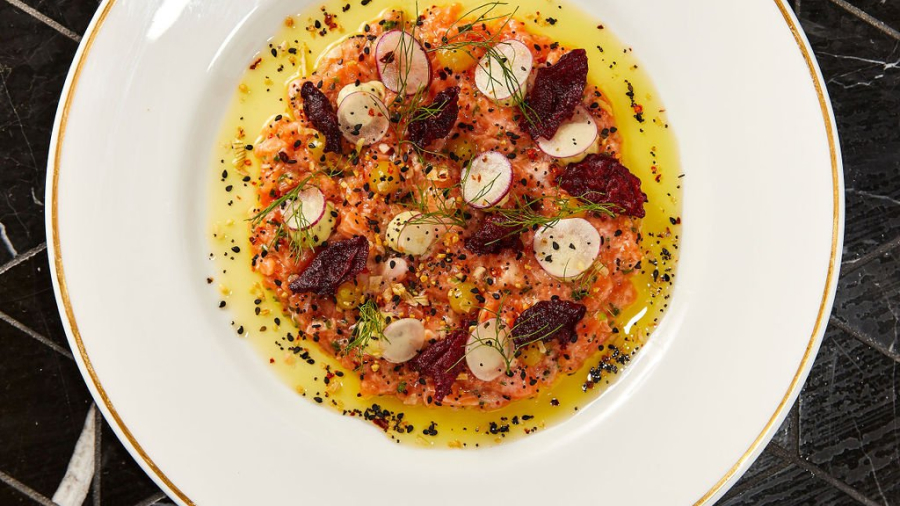 Credits to Rare Society, San Clemente
A Fusion of Flavors and Elegance
In a region brimming with dining options, Rare Society Steakhouse is poised to redefine your gastronomic expectations. Chef Brad Wise's brainchild pays homage to the elegance of yesteryears while carving a distinct niche in the contemporary culinary landscape. Whether you're seeking a casual yet sumptuous meal or an extravagant epicurean adventure, Rare Society promises an unforgettable experience that encapsulates the essence of shared dining and the artistry of live fire grilling.
As the sun-kissed shores of San Clemente await the grand arrival of Rare Society Steakhouse, anticipation mounts for a culinary journey that marries vintage charm with the modern epicurean spirit. Get ready to indulge in a symphony of flavors, an ambiance of nostalgia, and the mastery of Chef Brad Wise – all at the exquisite Rare Society Steakhouse.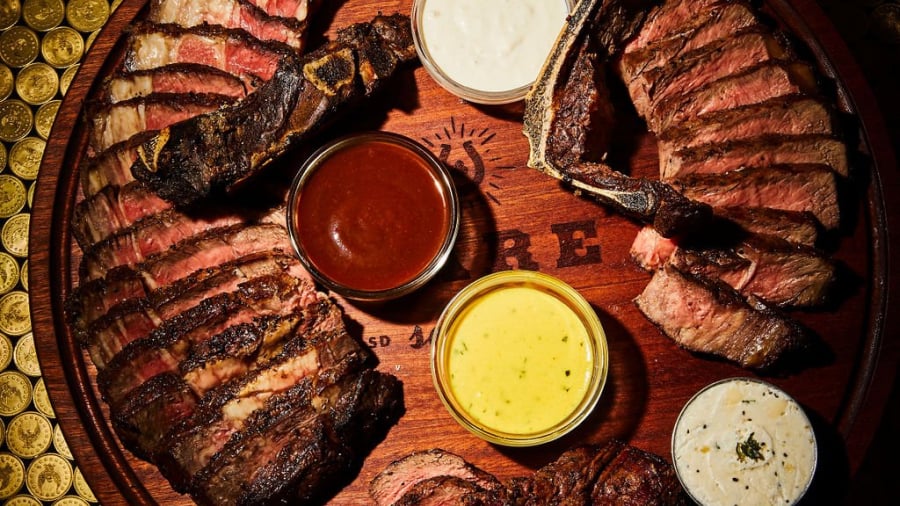 Credits to Rare Society, San Clemente
Join Us on this Epicurean Journey
Are you ready to embrace a dining experience that transcends time and tradition? Rare Society Steakhouse is more than a restaurant; it's a celebration of culinary heritage, a showcase of artistic innovation, and a testament to the joy of shared dining. Whether you're a connoisseur of fine cuisine or an explorer of new flavors, there's a place for you at our table. As the doors of Rare Society Steakhouse prepare to open, we invite you to join us on this epicurean journey. Indulge in the legacy of flavors, the warmth of community, and the magic of timeless dining. Your seat is reserved, and your palate awaits the adventure of a lifetime.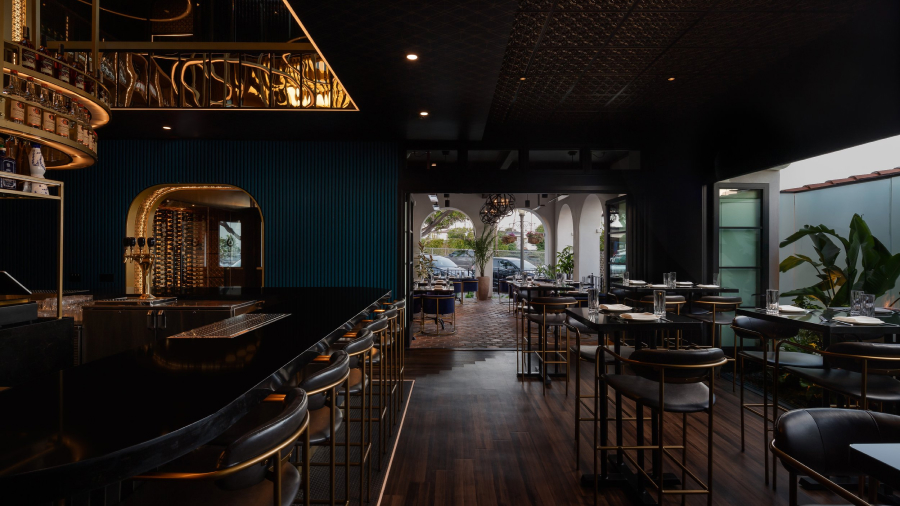 Credits to Rare Society, San Clemente