COMPASS COMING SOON
Selling your home? Listing it early as a Coming Soon property on compass.com gives buyers and their agents a heads up that your home is about to hit the market.
Increase exposure
Positioned on the Compass homepage and prioritized in search results, Compass Coming Soon listings are the first homes buyers see when they visit compass.com. Not only are these listings promoted site-wide, but they may be featured in both national and regional marketing campaigns at no extra cost to you.
Generate buzz
Compass Coming Soon allows you to bring your home to market sooner with differentiated print, digital, and social media marketing materials designed to pique buyers' interest. When it's ready to go live on the broader market, you'll have the opportunity to launch your listing for the second time, attracting even more attention.
Deliver market insights
Take advantage of the pre-marketing period by previewing your home to a high-interest audience as a Compass Coming Soon. It's the perfect time to assess pricing and gather buyer feedback - in most places, without accumulating days on market.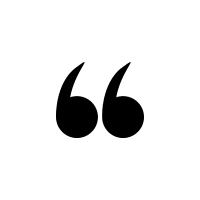 WHAT OUR CLIENTS SAY
Siobhan and Bryan are the ultimate professionals and we highly recommend them! They are a great team. Their photos, videos, and marketing are bar none. Potential buyers that come to their showings are treated to their personal touch and expertise. Buyers are shown all the special things that you have done to your home so they can see how special a home could be to them. We sold our home when open houses were not an option. They set up 8 showings the first weekend. We had 6 offers and sold our home at full price in just 2 days on the MLS! If you are wanting to sell your Orange County home, please make sure you consider the Ulnick Group!!
We have worked with the Ulnick group on multiple transactions over the last five years. Their knowledge of the local market, their professionalism and their customer service is outstanding. We were so impressed with the marketing they did when it came to selling our home. Either Siobhan and/or Bryan was present at every showing and open house and our home was listed in multiple local mailers, email updates, local papers and magazines. Getting our home sold was a top priority for the Ulnicks and we are incredibly grateful for their hard work in getting the house sold quickly...
I highly recommend this team for all of your real estate needs. When purchasing our first home in San Clemente we worked with the Ulnick's and found them to be true professionals, extremely knowledgeable and made the entire process seamless. Even after the close of escrow they have been helpful with referrals for contractors and a friendly contact as we transition to San Clemente from Los Angeles. This has been an enjoyable experience and we are grateful for their dedication and efforts. We highly recommend them as the local go-to real estate agents in San Clemente.
We are so grateful for Siobhan and Bryan! They listened to what we hoped to get for our home and also what we wanted in a future home. They never pushed us, but answered questions anytime they came up, and then were ready for us when we decided we were officially making the move. They guided us seamlessly through two incredibly fast escrows and we are so happy they got more than $375k over our asking price AND helped us get our new home in such a competitive market! Thank you, thank you!
The absolute BEST in real estate - hands down!! Not only are Siobhan and Bryan extremely kind, but they are incredibly knowledgeable and passionate about what they do and it shows from beginning to end. We cannot thank them enough for making this entire process so enjoyable and EASY!!! We actually broke the record for the highest sales price in our neighborhood over the past 18 years. If you are selling or buying a home, you MUST choose The Ulnick Group!!!
How does Compass Coming Soon work?
While your home is being prepped for market, your Compass agent will preview your property to buyers on compass.com
Your agent will develop a Compass Coming Soon marketing campaign featuring social media, emails, print materials, and more to drive the most traffic possible to your listing
Based on these efforts, your agent can identify the right audience for your listing and gain pricing insights
Then, once your listing prep is complete, your agent will create an official launch on the broader market designed for a faster, more profitable sale
Fill Up For The Information
FILL OUT THE FORM BELOW
TO LEARN MORE ABOUT COMPASS COMING SOON.
By clicking "Submit" you agree that Compass, its affiliates or associated third parties may contact you, including with calls or texts by automated means. You also agree to our Terms of Service and Privacy Policy. Message/data rates may apply. Consent is not a condition to access real estate services.
Work With The Ulnick Group
The Ulnick's are among the most successful real estate partnerships in coastal Orange county. With over 28 years of proven results they pride themselves on being an innovative boutique real estate group, founded on local knowledge and personal relationships.