If you are planning a weekend trip or beach vacation to San Clemente, these beach hotels are perfectly situated and renowned for both their originality and great service:
Nomads
With a mantra of Surf. Eat. Sleep, the hip and inviting Nomads Hotel is a fave among surfers and land-clubbing lovers of the ocean. Its casual and fun environment embellishes seven creatively styled and artistic rooms, which can accommodate groups large and small.
Upstairs, the Nomads Canteen offers an on-the-house libation for new arrivals. The vibrant, casual spot boasts an ocean-view deck, 33 ice-cold draft beers and an array of world-famous poké bowls. For your entertainment, the Canteen is always showing the latest and greatest surf flicks on its big screens, and guests love to check out El Jefe's vintage surfboard collection.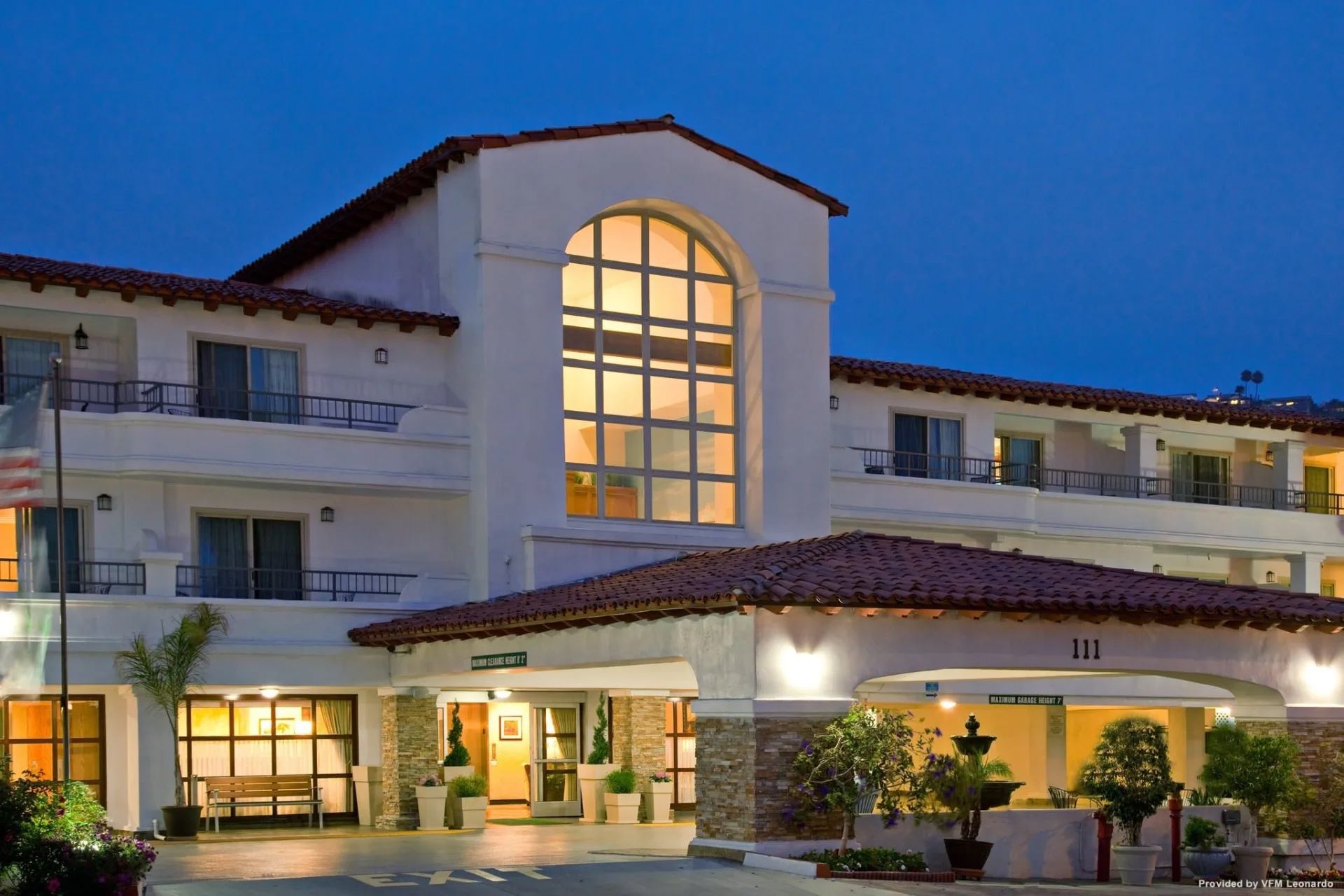 Sea Horse Resort
A favorite for dog lovers, the Sea Horse Resort offers a seaside sanctuary that embraces three oceanfront boutique properties in San Clemente. Discover studios and one- and two-bedroom suites, a view-enriched terrace, and more.
Guests at the Sea Horse Resort find it easy to relax and enjoy complimentary beach chairs, umbrellas, toys, and towels for the entirety of their stay. The Garden Terrace is located just off the lobby and encourages guests to stretch out and enjoy this rare preserved space with an unobstructed view of the Pacific Ocean. The garden is open daily until sunset and reserved exclusively for registered guests.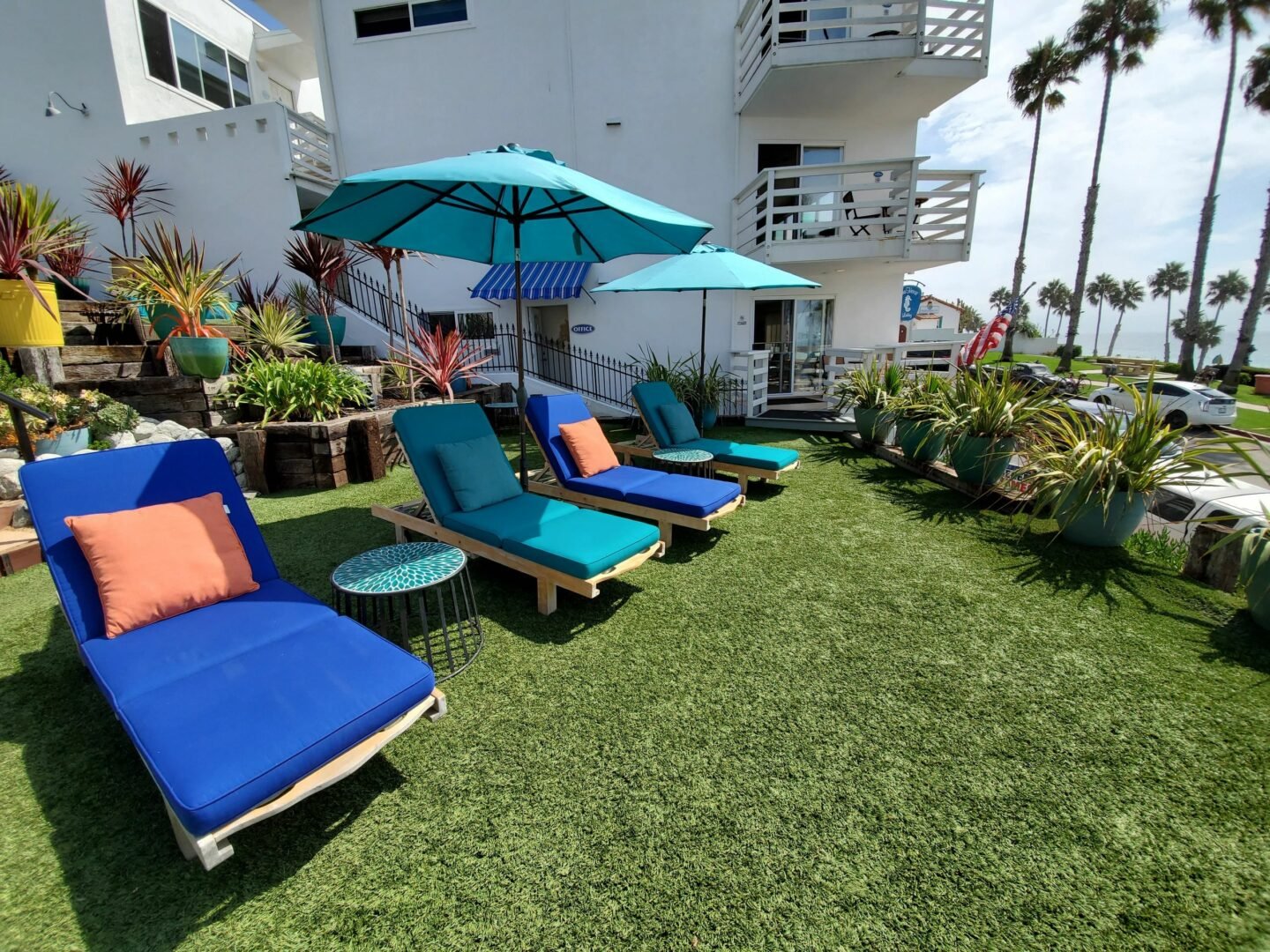 Beachcomber Inn
The Beachcomber Inn is a quaint, cottage-style inn situated a stone's throw away from the Pacific Ocean. Dating back to 1953, it's regarded as the oldest business in town that has been continuously operating. The best part is that although it's been significantly renovated, its overall style has remained true to its origins.
Be aware that the rooms are small and don't meet modern accessibility standards (however, they may be able to provide accommodations, make sure to call ahead). If that doesn't bother you, The Beachcomber Inn is a unique opportunity to enjoy an authentic Southern Californian landmark with unbeatable ocean views.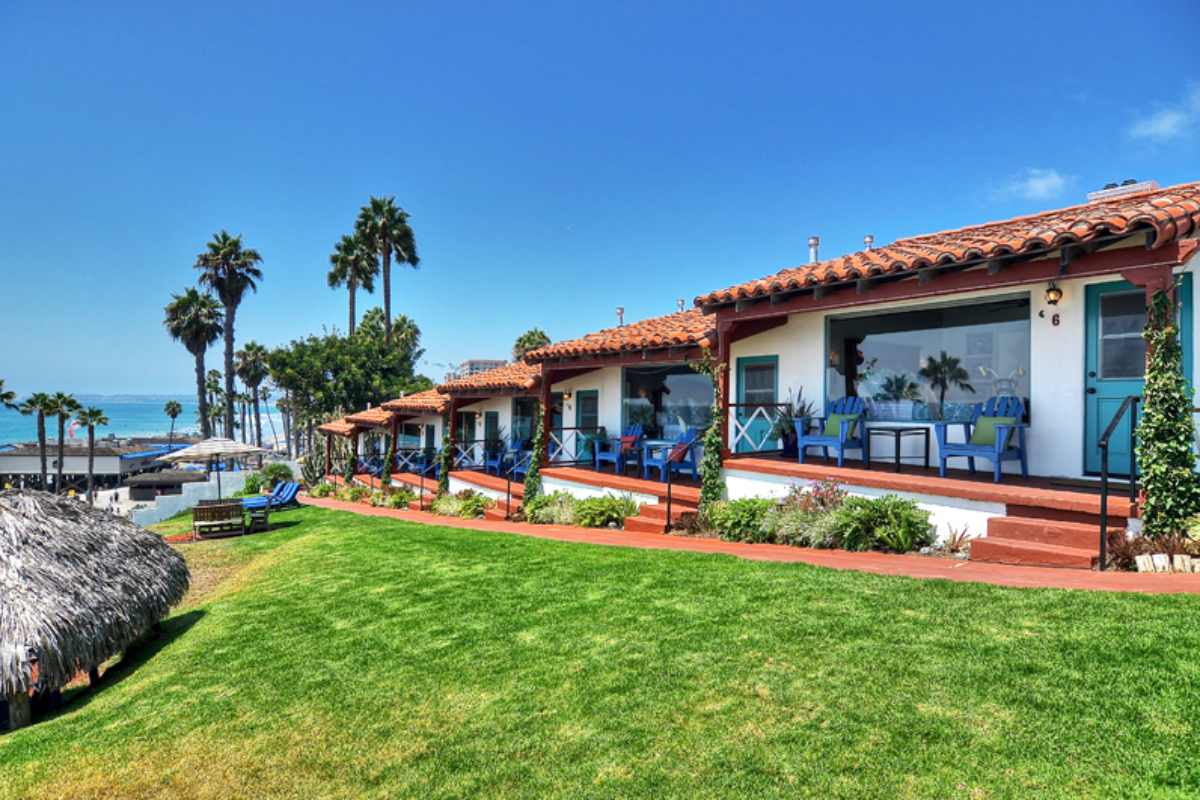 House of Trestles
House of Trestles is a boutique hostel and surf hotel inspired by street art and surf culture. Their unique spaces feature beautiful artwork by artists from all over the world. As the name suggests, House of Trestles is conveniently located near one of the best surf spots in the state, Trestles, although surfers and non-surfers alike will love the eclectic energy of this place, as well as the fact that it is extremely well-run, safe and clean. You'll be sure to make at least one new friend!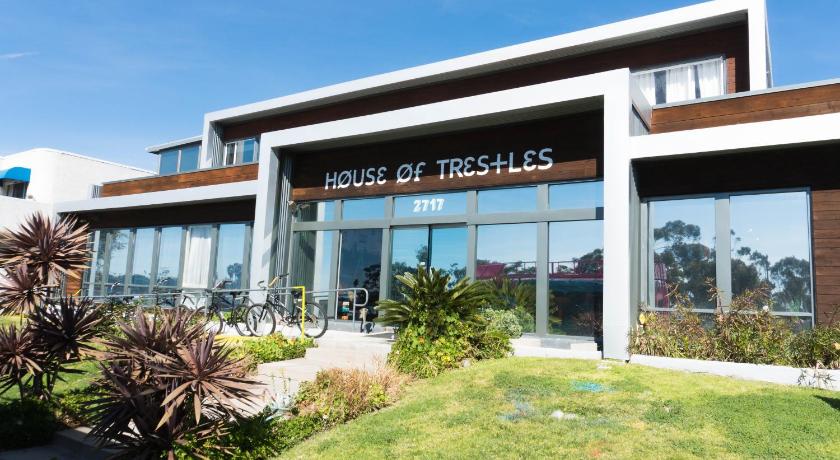 Casa Tropicana
Casa Tropicana is a boutique hotel with ten plush, island-inspired rooms to perfectly complement a beach vacation in San Clemente. Just minutes from their doorstep you can surf, swim or walk along five pristine miles of palm trees and sandy seashore.
Inspired by the Spanish architecture and ocean views of San Clemente, Casa Tropicana has designed each of its 10 unique rooms to reflect the area's relaxed beach style. Each of Casa these distinctive contemporary casitas are enhanced by original artwork, luxurious linens, and a shard deck with a breathtaking view of the California coastline.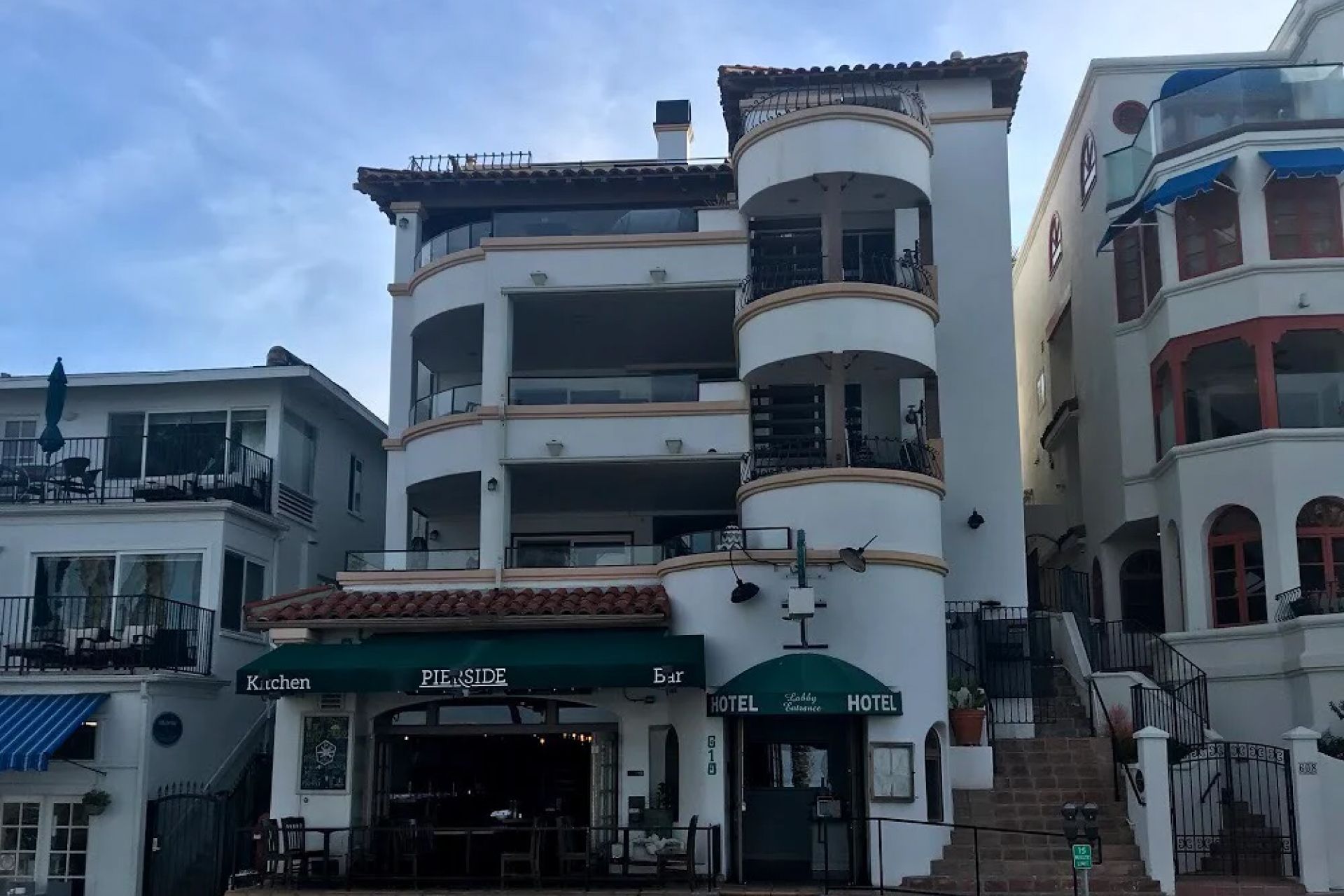 As you can see, finding the best San Clemente beach hotels is easy…but deciding on which one might be a little harder. No matter which hotel you choose, be it a bunk room, a luxurious condo, or a swank Mid-Century suite, you will love your time in San Clemente. In fact, you will most likely want to return again and again, allowing you to try more than one of San Clemente's unique and fun beachside resorts.