If you are planning weekend trip or beach vacation to San Clemente, these beach hotels are perfectly situated and renowned for both their originality and and great service:
Nomads
Located in the heart of San Clemente, Nomads Hotel offers a casual, "Island Style" vibe with seven artistically styled rooms in a lively, laid-back atmosphere. If you surf or just appreciate surf culture, Nomads is the perfect spot. The Nomads Team will personally escort you to the best surf spots, as well as introduce you to the many attractions that San Clemente has to offer.
Located just upstairs from the hotel, Nomads Canteen specializes in "Surfer Soul Food". Kick back and enjoy their ocean view deck with one of their 32 draft beers, 120 Tequila's, of their famous poke bowls. The place is complete with a captivating vintage surfboard collection, surf movies playing on the big screens, and live shows.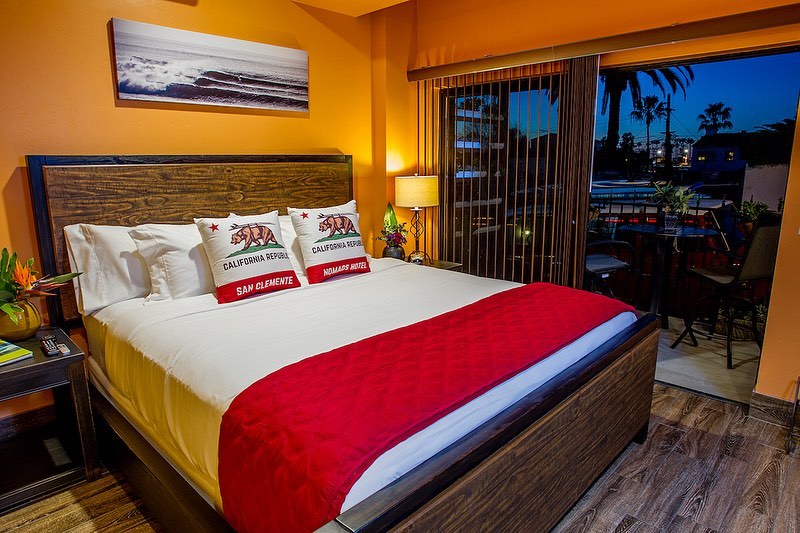 Sea Horse Resort
Sea Horse Resort offers three boutique properties on San Clement's oceanfront. Between their between studios and one or two bedroom suites, you're sure to find the perfect spot.
The multitude of amenities here will make your stay a breeze. You'll get access to complimentary beach chairs, umbrellas, toys, and towels for the entirety of your stay. Located adjacent to the lobby, enjoy their garden terrace, a rare, preserved space with an unobstructed view of the Pacific Ocean.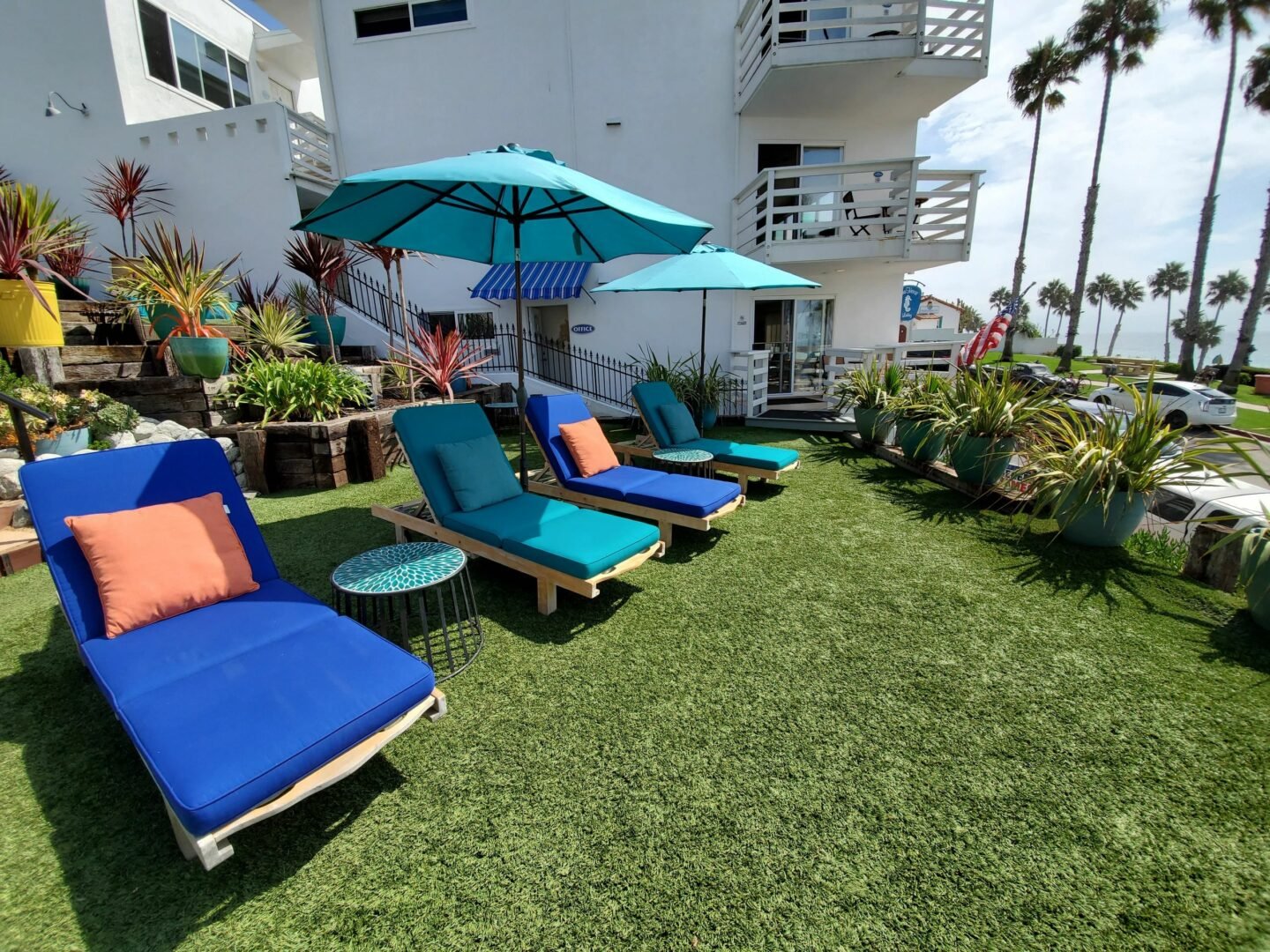 Beachcomber Inn
The Beachcomber Inn  is a quaint, cottage-style inn situated a stone's throw away from the Pacific Ocean. Dating back to 1953, it's regarded as the oldest business in town that has been continuously operating. The best part is that although it's been significantly renovated, it's overall style has remained true to its origins.
Be aware that the rooms are small and don't meet modern accessibility standards (however, they may be able to provide accommodations, make sure to call ahead). If that doesn't bother you, The Beachcomber Inn is a unique opportunity to enjoy an authentic Southern Californian landmark with unbeatable ocean views.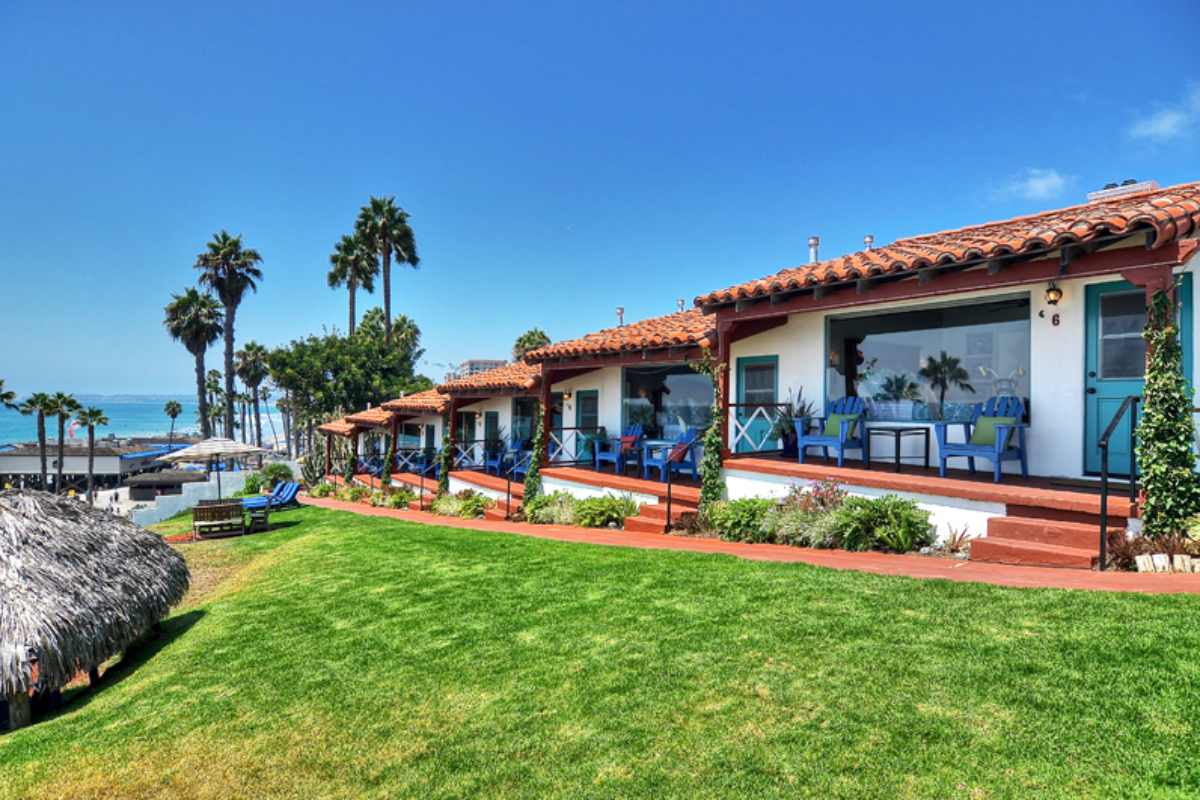 House of Trestles
House of Trestles is a boutique hostel and surf hotel inspired by street art and surf culture. Their unique spaces feature beautiful artwork by artists from all over the world. As the name suggests, House of Trestles is conveniently located near one of the best surf spots in the state, Trestles, although surfers and non-surfers alike will love the eclectic energy of this place, as well as the fact that it is extremely well run, safe and clean. You'll be sure to make at least one new friend!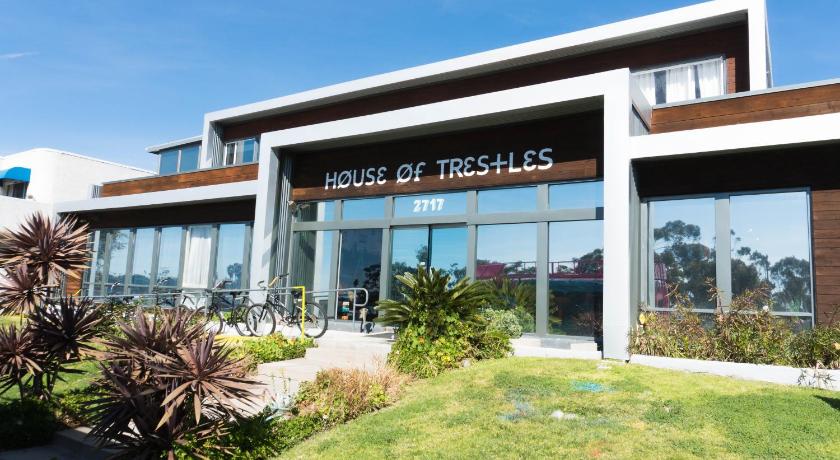 Casa Tropicana
Casa Tropicana  is a boutique hotel with ten plush, island-inspired rooms to perfectly complement a beach vacation in San Clemente. Just minutes from their doorstep you can surf, swim or walk along five pristine miles of palm trees and sandy seashore.
Inspired by the Spanish architecture and ocean views of San Clemente, Casa Tropicana has designed each of its 10 unique rooms to reflect the area's relaxed beach style. Each of Casa these distinctive contemporary casitas are enhanced by original artwork, luxurious linens, and a shard deck with a breathtaking view of the California coastline.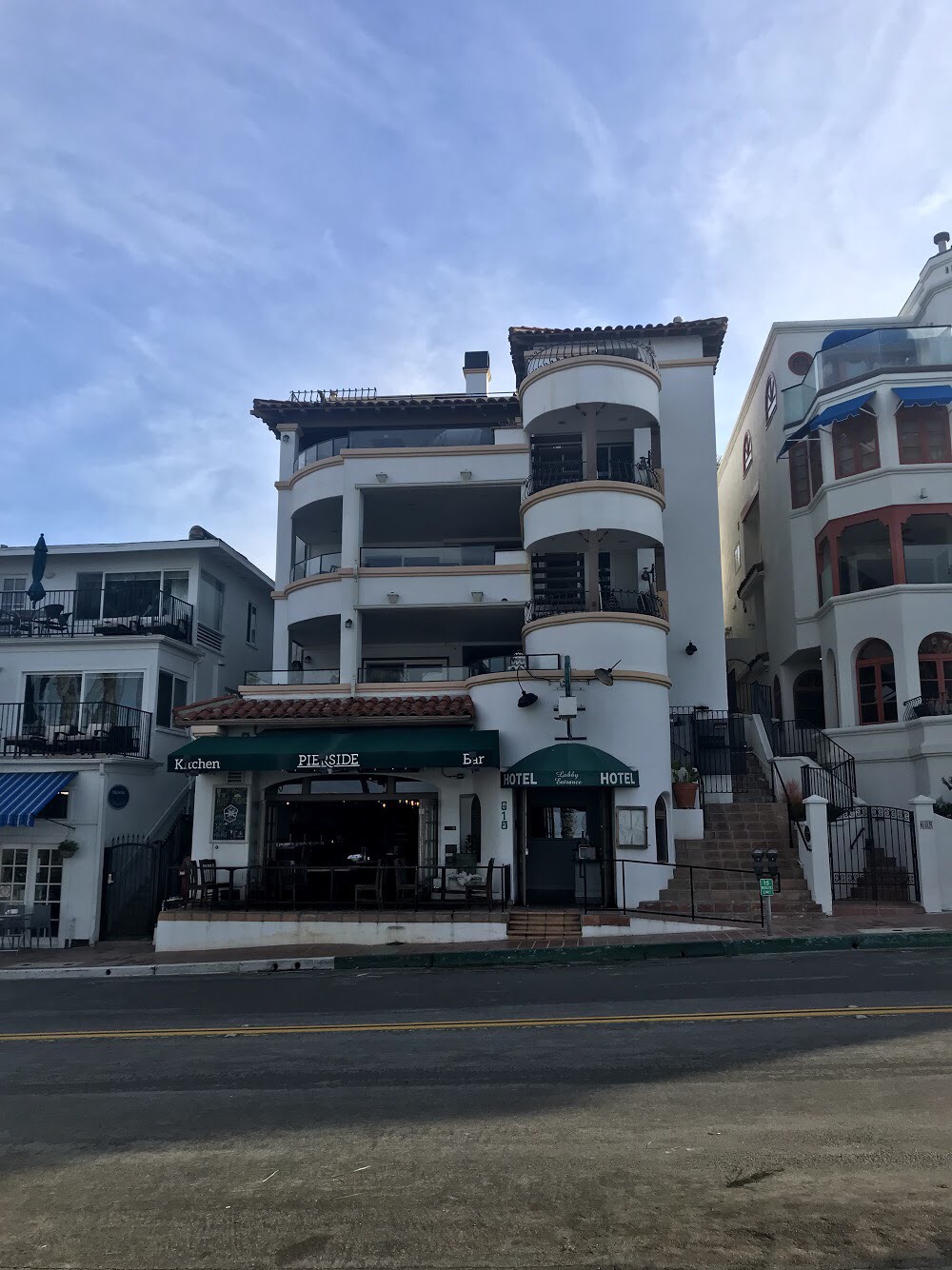 Meet The Ulnick Group
At the Ulnick Group, we are an innovative boutique real estate group founded on local knowledge and personal relationships. We commit our deep local knowledge, global network, marketing and negotiating skills to your success. Having resided and raised their two children in San Clemente, the Ulnick's have dedicated their careers to helping families achieve their real estate goals in the iconic beach communities of South Orange County.
The Ulnick Group are among the most successful real estate partnerships in coastal Orange County, with over 25 years of real estate experience. We consistently uphold the highest ethical and professional standards, dedicating ourselves to our clients, our community, and passion for our profession.