Have you ever wondered how the coastal city of San Clemente came to be? Surely such a beautiful community didn't happen by accident. And it most definitely did not.
The founder of San Clemente was a visionary named Ole Hanson. Though he was many things, such as a grocer, an insurance agent, and politician, he was best known for his real estate development.
The vision of San Clemente 
In 1925, Hanson sought to bring his "Spanish Village by the sea" to life and he knew exactly where it would be: along the coast of Southern California. According to the San Clemente Historical Society, he wrote the following:
"I [en]vision a place where people can live together more pleasantly than any other place in America. I am going to build a beautiful city on the ocean, where the whole city is a park. The architecture will be of one type, and homes will be built on sites where nearly everyone will have their view preserved forever. The whole picture is very clear to me. I can see hundreds of white walled homes bonneted with red tile with trees, palms, and flowers lining the drives. I can see sidewalks of red Spanish tile and streets curving picturesquely over the land. I want plazas, playgrounds, a school, a pool, a golf course, a fishing pier and a beach enlivened with people getting a healthy joy out of life."
A visionary ahead of his time
It's safe to say that Ole Hanson succeeded in creating his village by the sea. And, although what we see now is a bustling community filled with culture and history, at first his grand idea was rejected. His idea of a planned city was just too ahead of its time. His persistence and vision paid off, though. The San Clemente Historical Society reports that, by the time of San Clemente's incorporation, it was generally considered the richest city per capita in the United States. Its citizens owned 3,000 feet of California's sparkling, pristine beaches. Ole Hanson built an Olympic-sized pool, a beautiful community center, bridle trails, tennis courts, the water system, and so much more. On top of that, the community's aesthetic was unmatched, thanks to the trees, shrubbery, and thoughtful city planning.
Honoring the institution of Ole Hanson
Fast forward nearly 100 years, and San Clemente still remembers Ole Hanson. The city and its citizens pay homage to their founder by maintaining his vision and celebrating the history.
Several of the historical locations now function as wedding venues and cultural centers, and the city itself is filled with reminders of his impact.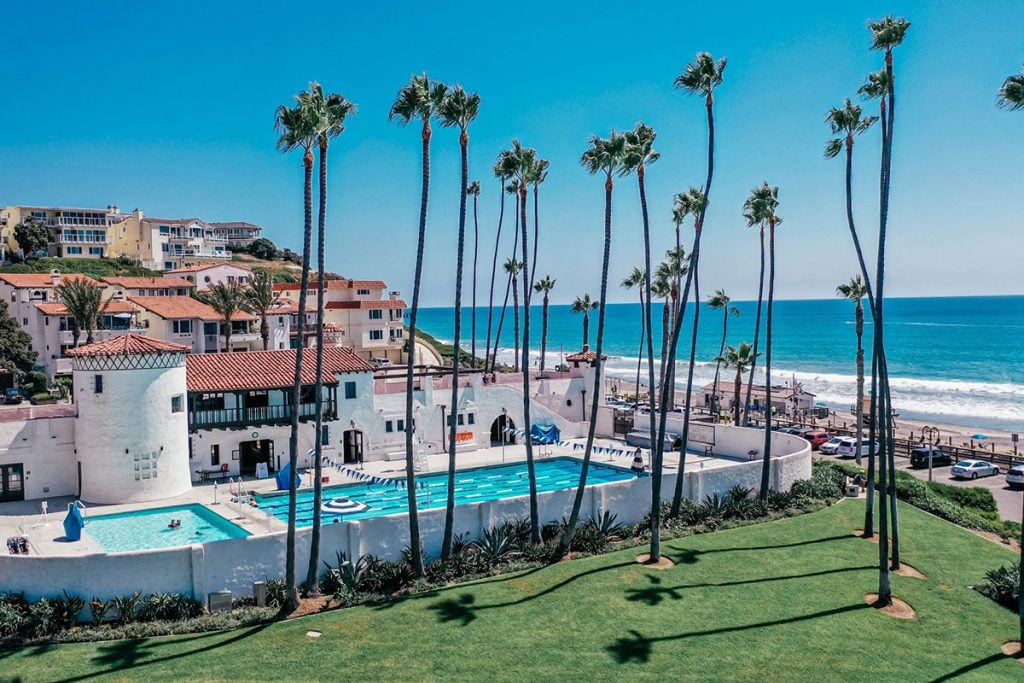 Ole Hanson Beach Club
One of San Clemente's more well-known coastal landmarks is the Ole Hanson Beach Club. A true embodiment of Southern California living, in part thanks to the panoramic ocean views, it shares the Spanish-Revival-style. You will find the white stucco buildings, traditional arches, hand-painted tiles, stain-glass windows, and original crafted wrought iron.
Now, couples from all around the world host their weddings at this picturesque location, becoming a piece of its history.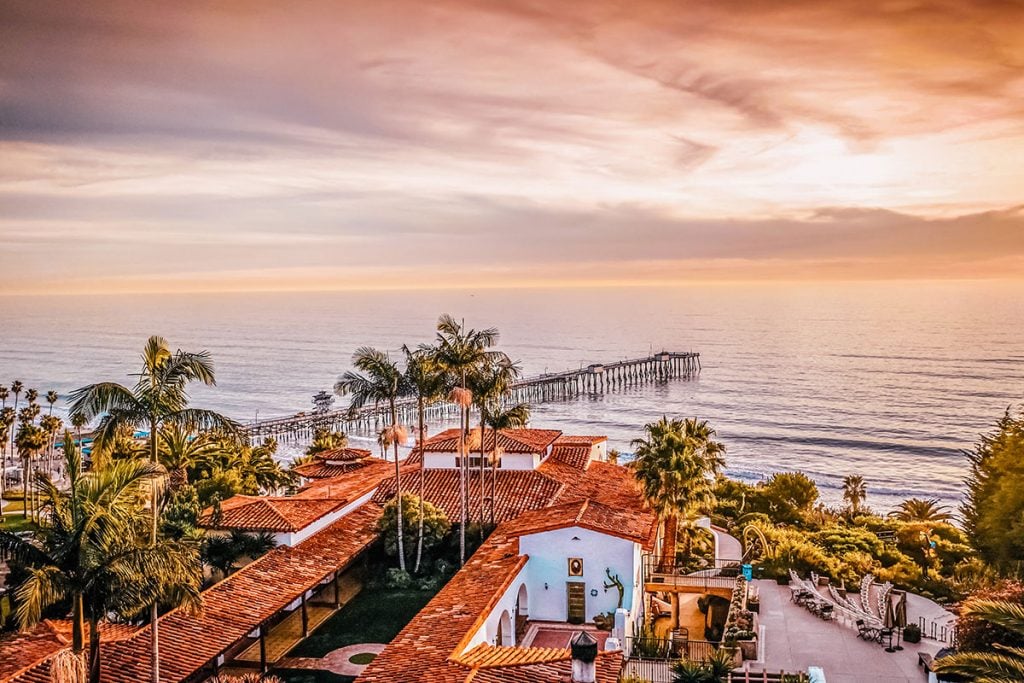 Casa Romantica
Ole Hanson's beloved mansion, now known as Casa Romantica, is listed on the National Register of Historic places. According to the Casa Romantica Cultural Center and Gardens, you can take a tour of the Ole Hanson home, plus explore the gardens and attend an arts program in the Main Salon, Courtyard, or Art Gallery. Even from the beginning, Ole Hanson's home was overflowing with culture. The exotic gardens, luxurious designs and furnishings, and international guest list created a unique destination that benefits from his vision even today.
Now, Casa Romantica is used for cultural events and weddings, including our own wedding reception in 1996!
Coral Trees and Ole Hanson's botanical legacy
Ole Hanson's passion for gardens played a significant role in the selection of the official tree of the City of San Clemente. He planted a large Coral Tree at the entrance to Casa Romantica, imported from Africa at his request. After propagating the tree throughout the city, its colorful boughs are now an important part of local landscapes.
In addition to the Coral Tree, many of the succulents and cacti are from Ole Hanson's time. But perhaps one of the most important plants is the yucca plant that grows at the edge of the Ocean Terrace, serving as a legacy of the garden.
San Clemente today
Now, San Clemente is a destination for California locals and international visitors alike. Known for its pristine beaches, dining and shopping, and surf spots, it is a true embodiment of the coastal Southern California lifestyle.
As real estate experts with over 35 years of experience in the San Clemente and surrounding communities, it is our pleasure to serve buyers and sellers in Orange County.
To discuss your real estate goals, needs, and opportunities, get in touch with the Ulnick Group today.
Sources: San Clemente Historical Society, Casa Romantica Cultural Center and Gardens