View Spots | OC Restaurant Guide
From San Clemente to Huntington Beach, the lifestyle in Orange County is coastal paradise! There is no shortage of view spots and top restaurants, from local eats to international cuisine. And, we want to share our favorites! Because after working up an appetite showing property, you can find us dining with clients and friends at one of these 5 must-try restaurants.
There are many reasons to love Orange County, but the view spots top the list. Our home boasts local history, famous surfing, and foodie culture. But, truly, there's nothing quite like breakfast, brunch, lunch, or dinner with a view. Whether you are a longtime resident or seasoned tourist – there is plenty you must-try when it comes to view restaurants!
5 Must Try New Restaurants
How do you get started? You need to know the best restaurants in Orange County! And, it just so happens, that we are your connection to the south county lifestyle. We are local experts and longtime residents. Check back with us every month for your Orange County Restaurant Guide. We promise to deliver the must-do's and must-try's to love where you live.
The Fisherman's
San Clemente, California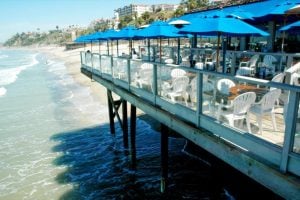 The Fisherman's Restaurant is is at the top of our list for view spots in San Clemente. If you're dining out, nothing beats overlooking the water from the San Clemente Pier. With an expansive view north and south of San Clemente beaches, you can listen to the waves, watch the surfers, and enjoy a full menu. Whatever the season, there are plenty of local events to attend and people-watching to enjoy while you're at The Fisherman's . From American cuisine to fresh seafood to daily drink specials, you're sure to find something you love!
611 Avenida Victoria
San Clemente, CA 92672
949.498.6390
Sun-Thurs: 8AM-9PM
Fri-Sat: 8AM-9:30PM
180blũ at The Ritz-Carlton
Dana Point, California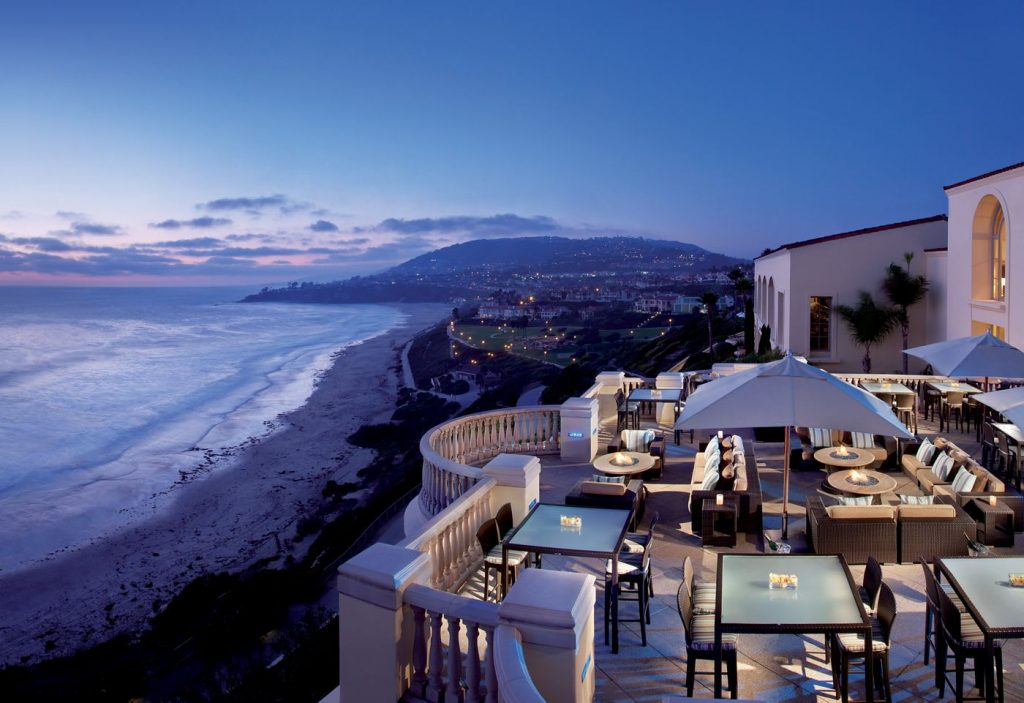 180blũ at The Ritz-Carlton is is at the top of our list for view spots in Dana Point. Overlooking Salt Creek Beach from 150 feet above the water, the outdoor 180blũ offers a quintessential coastal dining experience. The oceanfront dining venue features a lounge-like setting with high-top tables, comfortable sofas and traditional dining tables. The menu highlights small plates and desserts from Raya and hand-crafted beverages from the bar's expert mixologists. This spot is perfect for a night out!
1 Ritz Carlton Dr
Dana Point, CA 92629
949.240.2000
Sun-Thurs: 11:30AM-9PM
Fri-Sat: 11:30AM-10PM
The Rooftop Lounge
Laguna Beach, California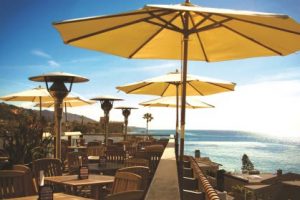 The Rooftop Lounge is is at the top of our list for view spots in Laguna Beach. A local favorite and a must-see for visitors, The Rooftop Lounge offers a front row seat for a spectacular sunset. Indulge in one of the best happy hours in town, with signature fresh fruit Mojitos and one truly amazing panoramic ocean view while sampling small bites and California casual cuisine. Leave your worries at the door of La Casa del Camino hotel and head up to the roof!
1289 South Coast Hwy, 4th Floor
Laguna Beach, CA 92651
949.497.2446
Sun: 10:30AM-9PM
Mon-Thurs: 11:30AM-9PM
Fri-Sat: 11:30AM-10PM
The Beachcomber
Newport Beach, California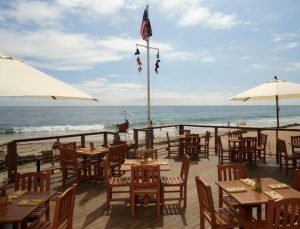 The Beachcomber is is at the top of our list for view spots in Newport Beach. A converted cottage houses this beach-side eatery. Take in breathtaking views from the Newport coastline out to Catalina Island. Enjoy oceanfront dining in the Historic District of the Crystal Cove State Park. Only steps from the sandy beach, The Beachcomber's outdoor patio is the perfect spot to enjoy the ocean breezes, tropical libations, and delicious eats!
15 Crystal Cove
Newport Coast, CA 92657
949.376.6900
Sun-Sat: 7:30AM-9:30PM
Duke's
Huntington Beach, California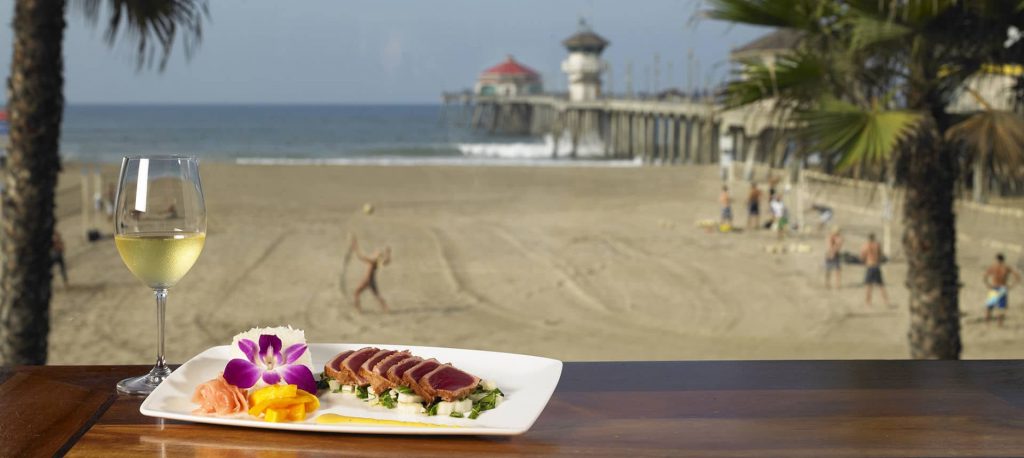 Duke's Huntington Beach is is at the top of our list for view spots in Huntington Beach. With epic waves breaking along eight and a half miles of sand, Huntington Beach epitomizes the California beach lifestyle. It was here that Duke Kahanamoku, the legendary Hawaiian swimmer and surfer, introduced surfing in 1925, and the sport's popularity quickly spread along the California Coast leading to Huntington Beach earning its nickname as Surf City USA®. Celebrate the birth of California surfing with fresh seafood and cocktails!
317 Pacific Coast Hwy
Huntington Beach, CA 92648
714.374.6446
Sun: 10AM-9PM
Mon-Thurs: 11:30AM-9:30PM
Fri: 11:30AM-10PM
Sat: 11AM-10PM