Located in the Heart of Downtown San Clemente!!
With premium location just a stone's throw from the San Clemente Pier, Linda Lane Park/Beach and Coastal Beach Trail, this beautifully remodelled residence has so much to offer! You'll enjoy state of the art custom touches along with stunning panoramic views all in the heart of one of San Clemente's most sought after locations, just minutes from downtown dining and boutiques. This is a NOT-TO-BE-MISSED opportunity to experience the vibrant energy that Downtown San Clemente has to offer… with OCEAN-VIEWS that raise the bar on coastal living!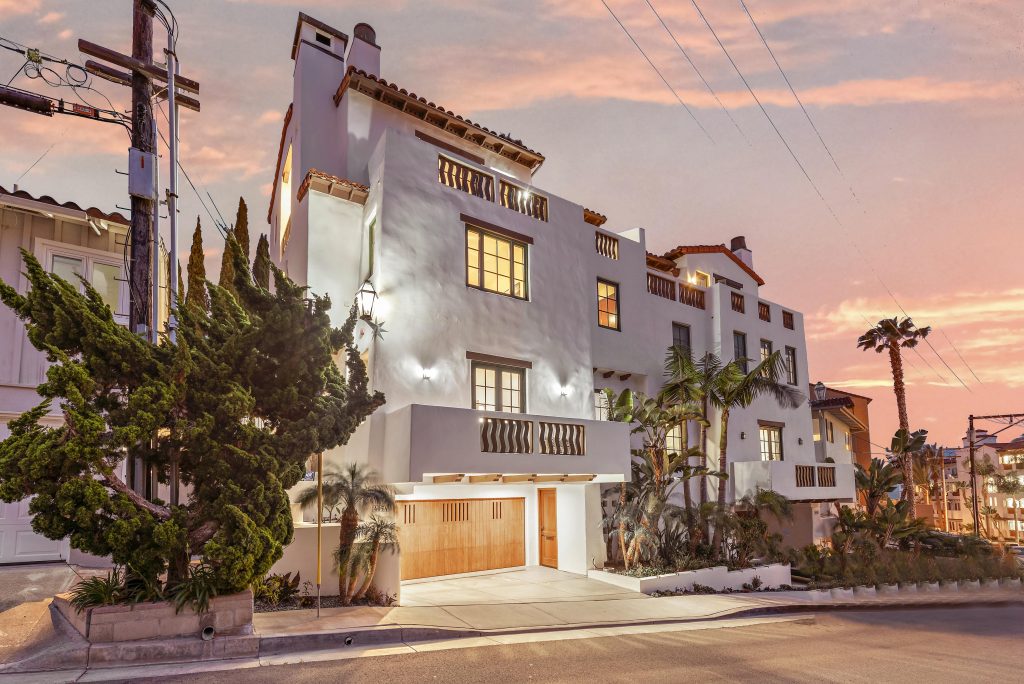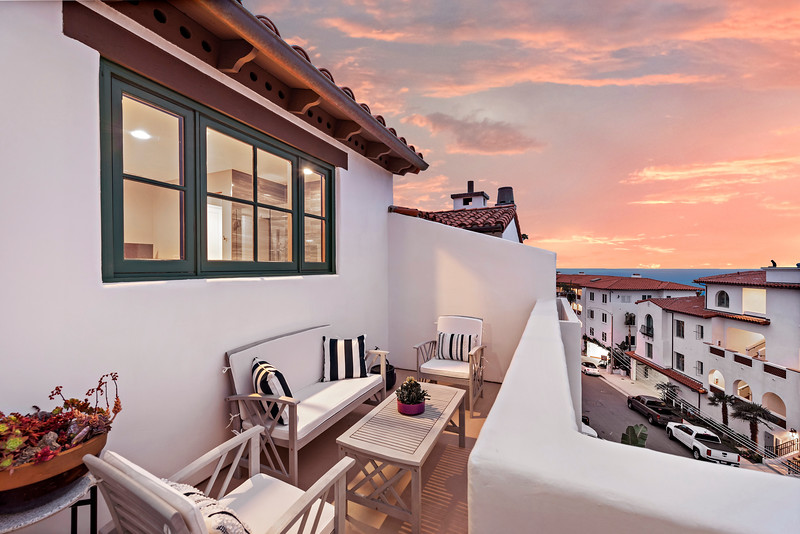 405 Arenoso Ln | San Clemente
3 Bed | 2.5 Bath | 2,669 SF | OFFERED AT $1,950,000
Marketed Exclusively by The Ulnick Group | (949) 370-7140
The Quintessence of Coastal Living!
Fall in love with panoramic views of the San Clemente coastline!!!
Premium location just minutes away from downtown San Clemente!!!
Take full advantage of its idyllic location with a full entertainer's residence
Meticulously remodelled, this home offers a comfortable, luxurious interior
This luxurious residence sports a Spanish old-world charm.
Enjoy a golf cart space along with a driveway large enough for two additional cars
What You Need to Know
If you are in the market to buy or sell a home – whatever comes first – WE ARE HERE FOR YOU! While taking the health and safety of our clients very seriously, and enacting certain and necessary protocols, we are OPERATIONAL! And we know that not all decisions or commitments can be delayed, so rest assured that we are available answer ALL your questions about this property! 
PROPERTY STORIES are our way of immersing you into the extraordinary lifestyle that awaits in this beautiful, spacious "place to call home." Below, you will find Pictures, Video, 3D Tour & Property Details will take you on a walk through this home "as if you are there." We are confident that our best-in-class technologies, using the latest digital innovations, policies, and systems can help weather this uncertain time. If interested in this property request more information by CONTACTING US TODAY!
Enjoy a Tour of This Property from the
Safety & Comfort of Your Home!
Why We Love it!
The Location
Central San Clemente is one of the more diverse communities in San Clemente. Heterogenous in nature, several neighborhoods fall within its borders, including residences ranging from single-family homes to multi-unit complexes. A general prerequisite is an address of west of La Pata and south of Avenida Pico. You can expect classic beach homes and close neighbors. It is not surprising then that Central San Clemente is considered the city's social hub.
On both sides of the freeway, central San Clemente neighborhoods offer oceanfront and ridgeline residential views and recreational activities. When a San Clemente local thinks of the center of town, it is impossible not to mention attractions like – Avenida Del Mar, San Clemente Pier, Casa Romantica, Linda Lane Park, Max Berg Plaza Park, and more. There is much to be gained from the community focused development that has built up around central San Clemente. It is the heart of where residents and tourists flock to enjoy locally-owned or community-owned shops, restaurants, and landmarks.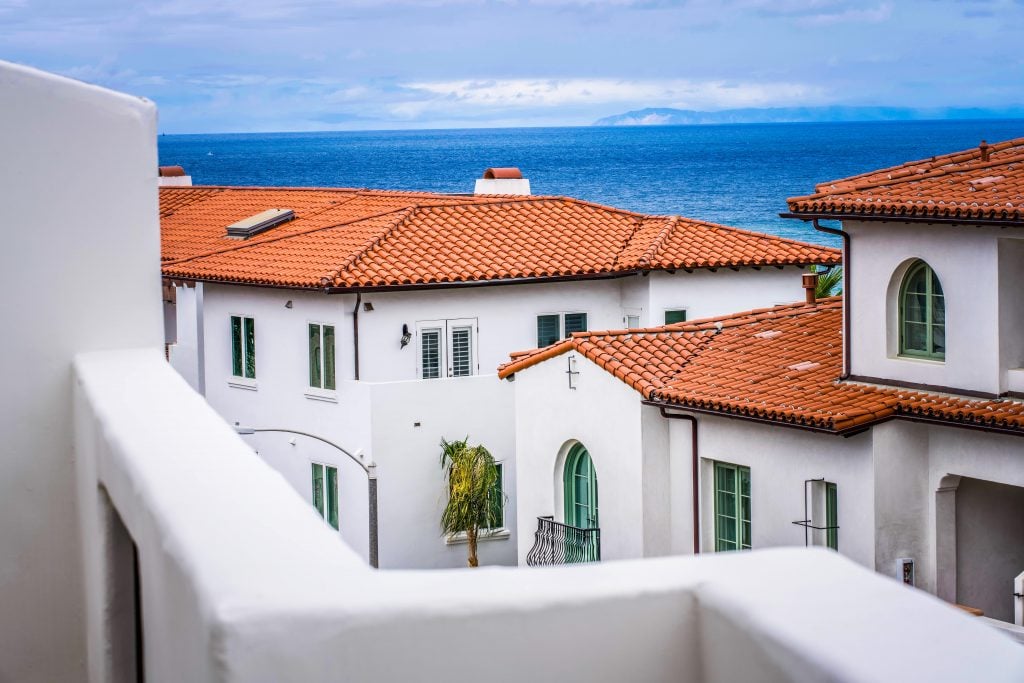 Central San Clemente is bursting to the seams with custom homes, tract homes, luxury homes, ranch homes, bungalows, estates, and everything in between. What makes this community unique is the wide variety of housing options available. Homes vary in floor plan, aesthetic spirit, architectural style, and historical significance. And depending on the neighborhood, many residences offer significant remodel opportunities and upside potential. If you are looking for a home near the energy of city center and close to its coastal amenities, add north San Clemente to your buyer tour!
Residence in central San Clemente may or may not include association dues, depending on the neighborhood, but it does not include Mello-Roos. Recreational beaches, parks, and trails are all easily accessible from the city center. Downtown restaurants and shopping are just a few minutes away. Work commutes are made simple with easy access to I-5 or Pacific Coast Highway.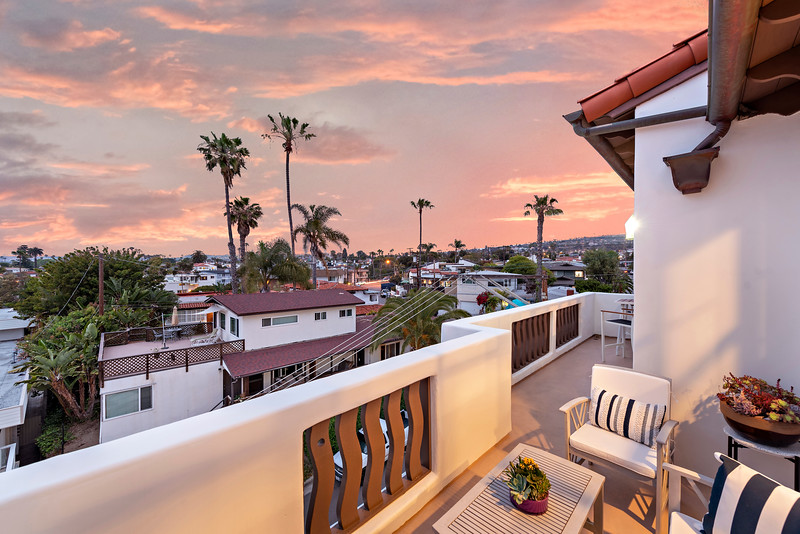 Recently Remodelled + Stunning Ocean Views
Beautifully remodeled with modern designer touches and Spanish Old-World charm are just a few of the features you will love about this home. Located in the heart of downtown San Clemente, moments from the San Clemente Pier, Linda Lane park/Beach and Coastal Beach trail. This residence has so much to offer! Completely remodeled from top to bottom with thoughtful custom touches throughout. Enjoy the chef's style kitchen with Thermador range/oven with 6 burners, Leibherr Refrigerator, Blanco sink/Basin rack and Sapphire dishwasher. Entertain family and friends with a day at the beach and gourmet dinner in the evening. Open the French doors off the living room and enjoy the ocean breezes as they circulate through your home. The second floor offers two large guest rooms, private bath and a family room with fireplace (this could be a 4th bedroom if needed). The third floor is completely devoted to the primary suite. Vaulted beamed ceilings, adobe-style fireplace and sitting area entice relaxation. Enjoy the cozy balcony to take in the ocean, Catalina Island and sunset views. Hear the soft sound of waves as you fall asleep. This is a room you will never want to leave! The spa-like bath is luxurious in every way with a hydro-systems jetted/bubble heated jacuzzi tub, wall mounted ventless fireplace, wall mounted TV and oversized rain style shower head in the large walk in shower. There is a separate coffee bar and mini-Leibherr refrigerator to enjoy in the morning while getting ready for your day. A side-by-side two car garage is a coveted commodity in this beach community and this home has that plus a golf cart space along with a driveway large enough for two additional cars. Enjoy all this and be just moments to downtown dining and boutiques. This is a prime location.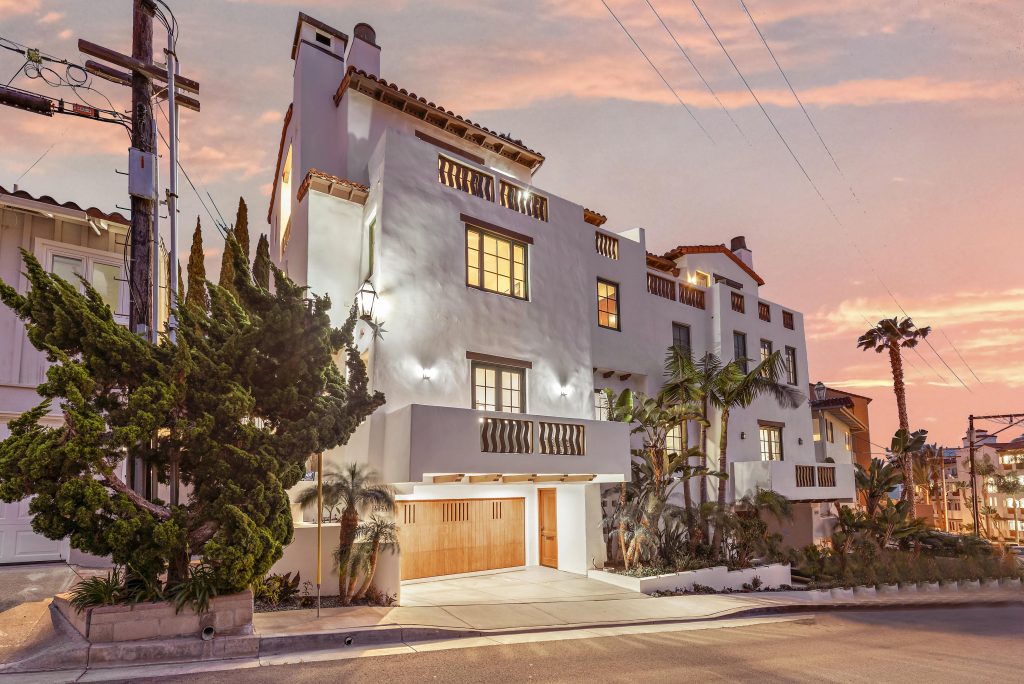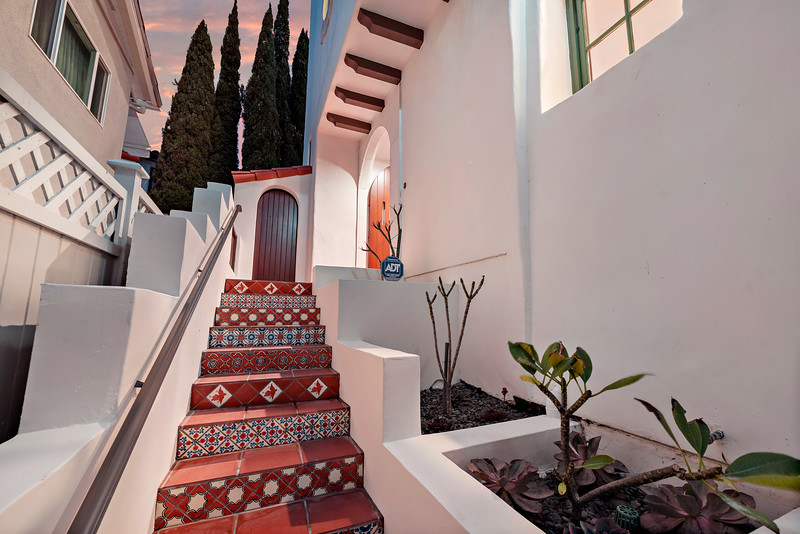 A Perfect Mix of Timelessness and Modernity
LOCATED ON THE FIRST FLOOR, THE LIVING ROOM AND DINING ROOM PROVIDE A VIBRANT, REFRESHING ATMOSPHERE TO RELAX AND ENTERTAIN.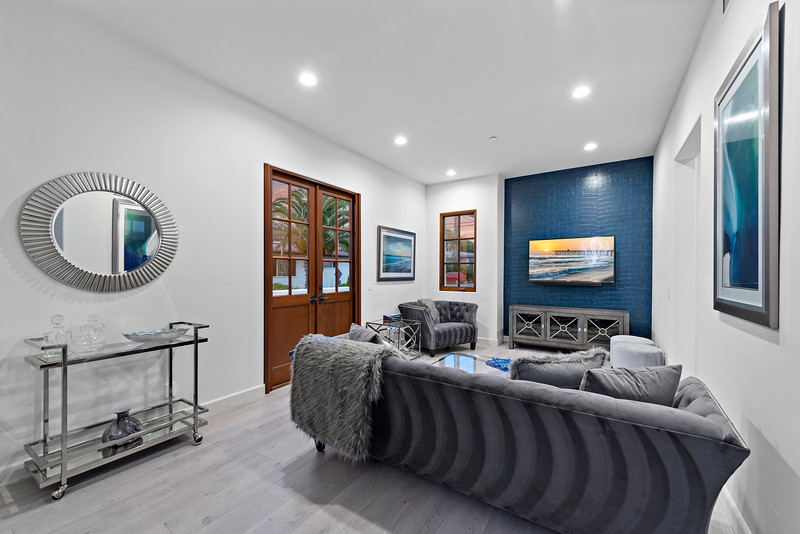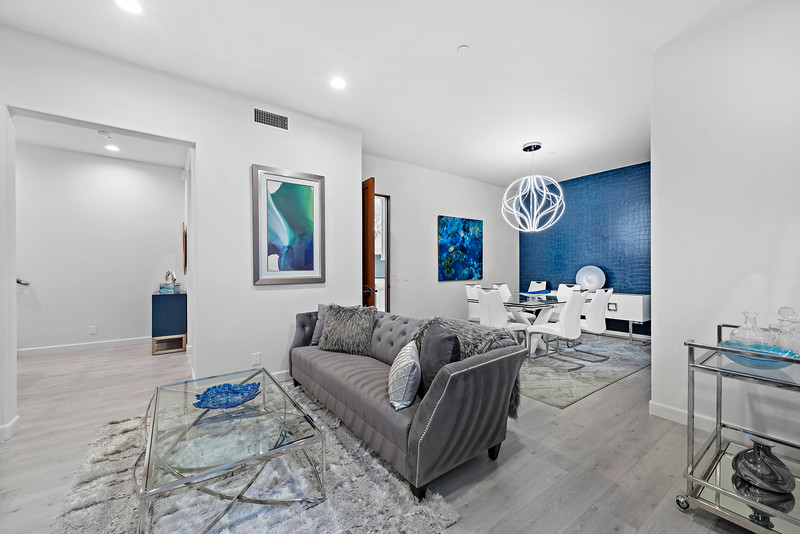 Spacious Gourmet Kitchen and Dining Room
ENJOY THIS GORGEOUS KITCHEN WITH STATE OF THE ART APPLIANCES, INCLUDING THERMADOR RANGE/OVEN WITH 5 BURNERS, LEIBHERR REFRIGERATOR, BLANCO SINK/BASIN RACK AND SAPPHIRE DISHWASHER.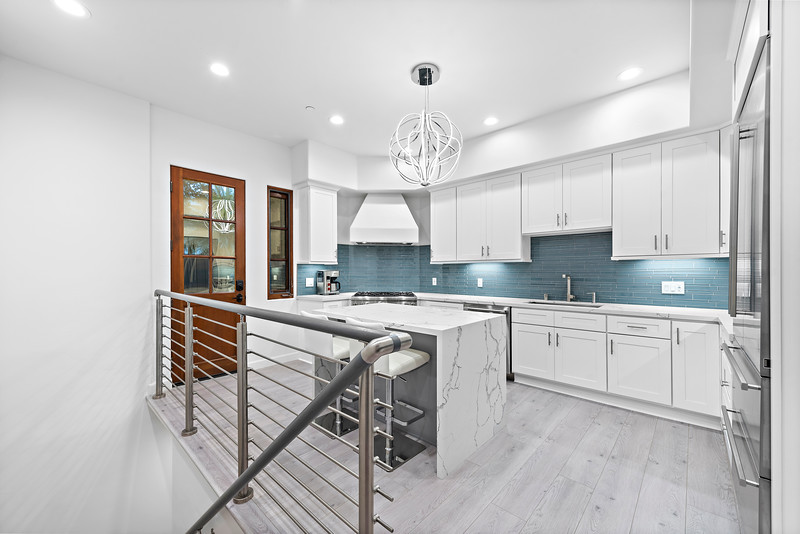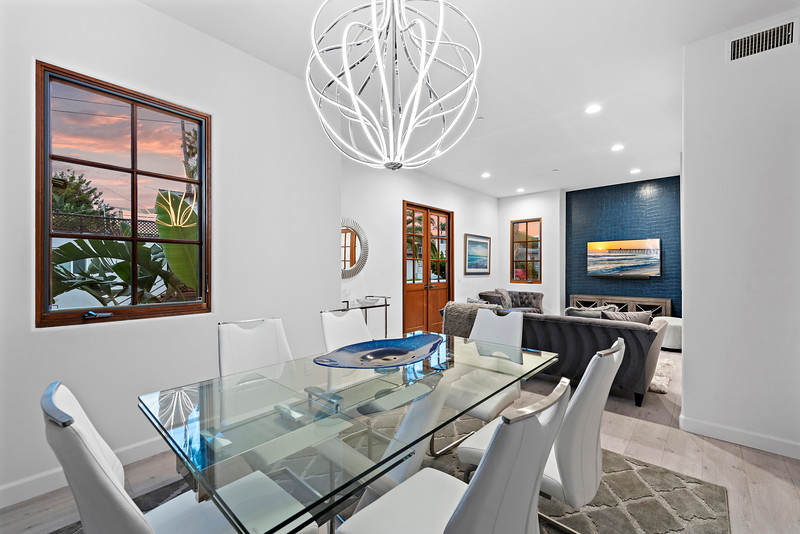 The Master Suite
THE PRIMARY SUITE COMPRISES THE ENTIRETY OF THE THIRD FLOOR. ITS VAULTED BEAMED CEILINGS, ADOBE-STYLE FIREPLACE, BALCONY AND SITTING AREA PROVIDE FOR A COZY, STUNNING AND RELAXING ENVIRONMENT THAT YOU WILL NOT WANT TO LEAVE!
THE LUXURIOUS BATHROOM IS COMPLETE WITH HYDRO-SYSTEMS, A VENTLESS FIREPLACE, WALL MOUNTED TV, AND AN OVERSIZED RAIN STYLE SHOWER HEAD IN THE LARGE WALK-IN SHOWER.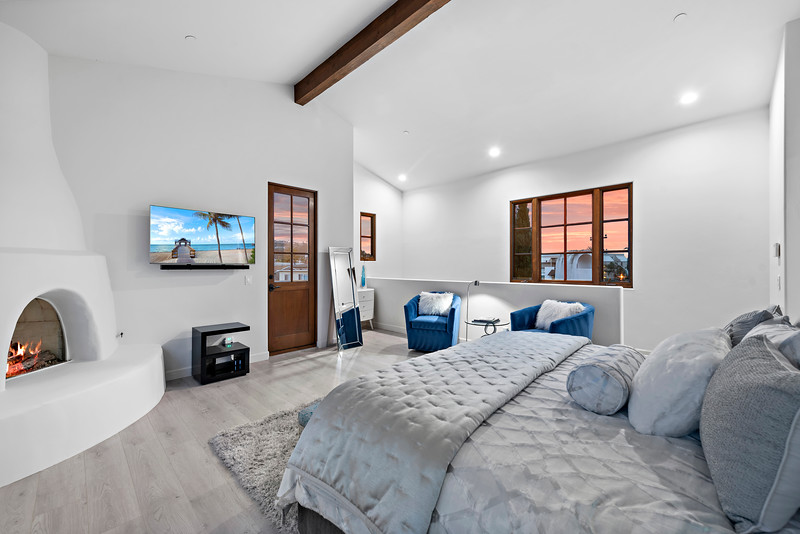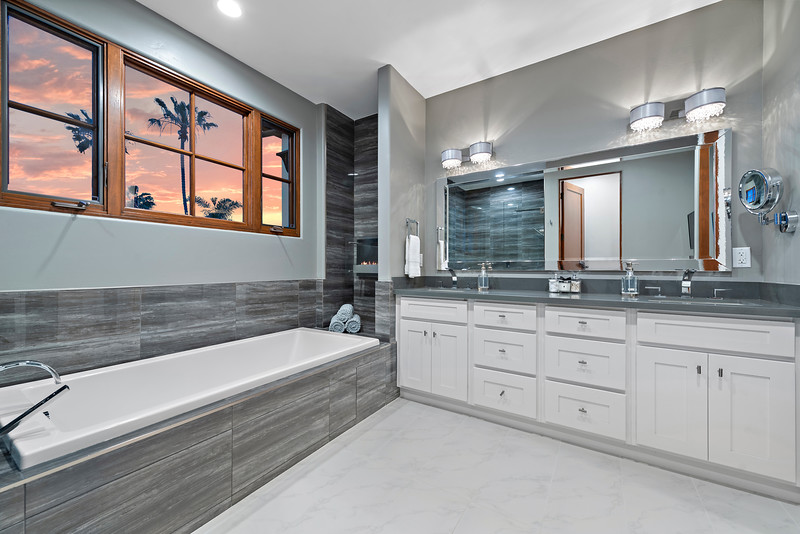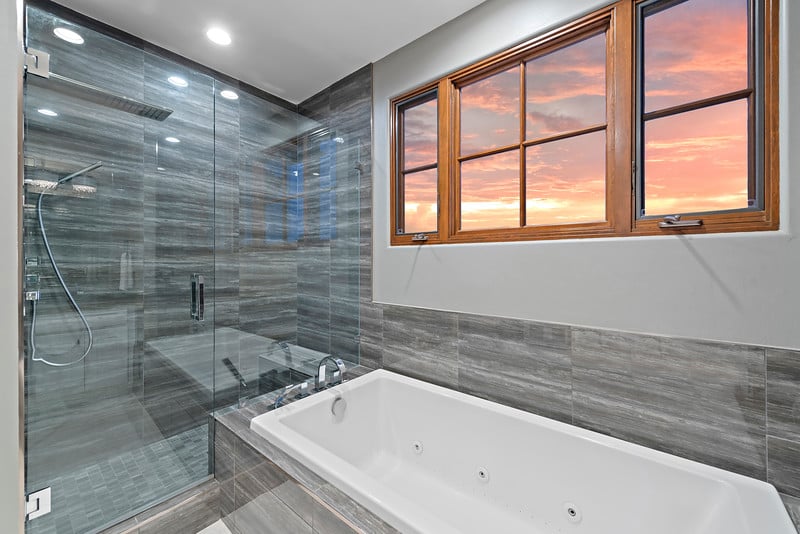 Designed to Accommodate a Variety of Needs
WITH TWO LARGE GUEST ROOMS, A PRIVATE BATH AND FAMILY ROOM WITH FIREPLACE, THE SECOND FLOOR OFFERS LUXURIOUS LIVING SPACES TO COMFORTABLY ACCOMMODATE GUESTS OR FAMILY.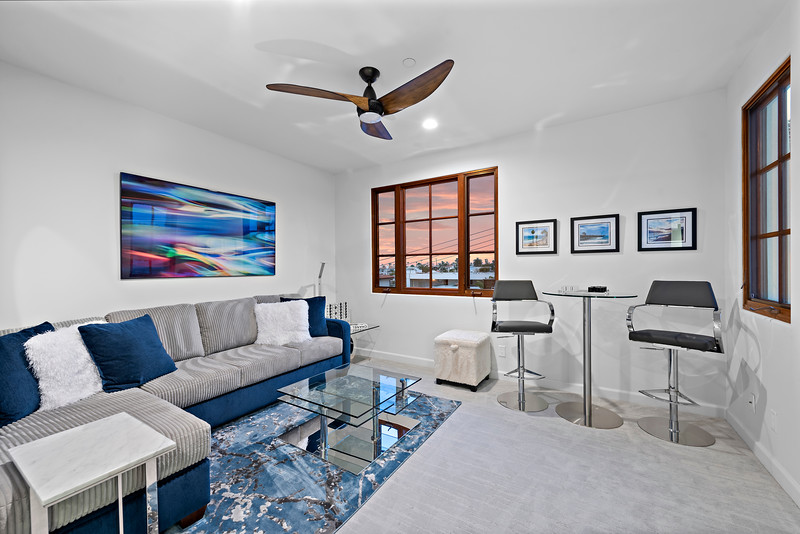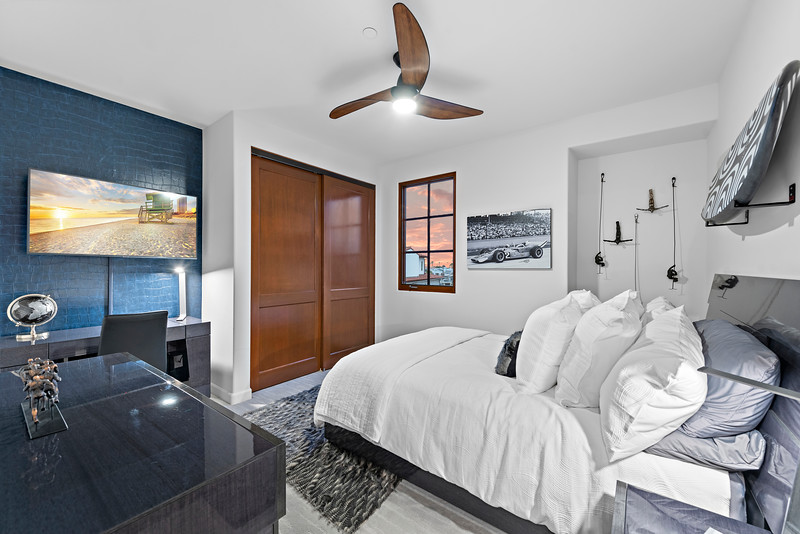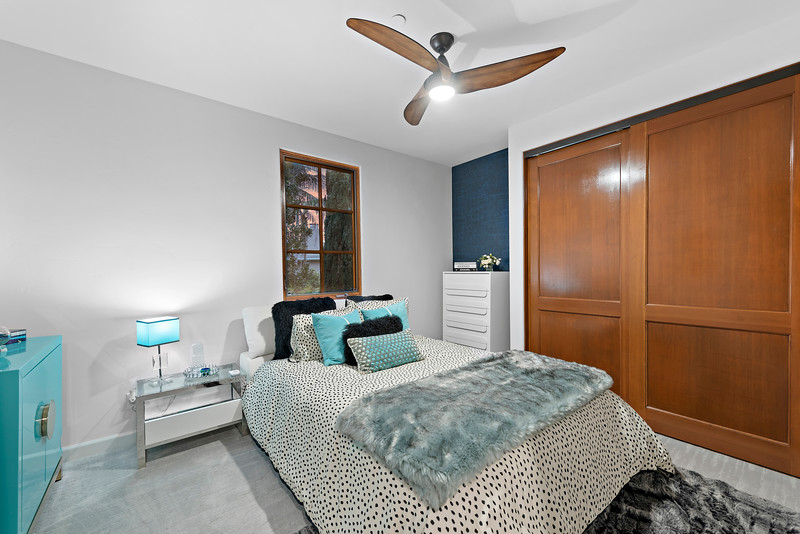 You Must See ALL that this
Captivating Property has to Offer!
CHECK YOUR HOME'S VALUE
OR CONTACT US TODAY
Interested in Buying or Selling?
We provide the highest quality service available in Orange County and want to make your real estate dream a reality.
Contact us for complimentary real estate advice.
I Want to Buy A Home I Want My Home's Value I Want to Sell My Home