OUR MARKETING SELLS HOMES
Elevate your home-selling journey with our all-encompassing digital marketing strategy. Our dynamic approach harnesses the prowess of targeted Facebook advertising, captivating email marketing, impactful content strategies, and tailored 1-to-1 outreach, all designed to propel your home sale to success.
LISTING PREPARATION
ENSURING A SIMPLE AND SEAMLESS PROCESS
We know that selling your property can be overwhelming and time-consuming, and we are here to ensure that your process is as simple and seamless as possible. Before we list your home we begin with a free, no-obligation consultation where we discuss your personal goals and pricing strategy to determine the potential sales price. Next, we give you access to our network of the best industry professionals, from contractors to home staging consultants and mortgage lenders.
BREATHTAKING PHOTOGRAPHY
SHOWCASING YOUR HOME AT ITS VERY BEST
We team up with top photographers and videographers to showcase your property to the world using high-resolution day and twilight photos. Our professional photographers use state of the art camera equipment to take stunning HD photos and video of your home.
PROPERTY & LIFESTYLE VIDEOS
SHARING UNIQUE PERSPECTIVES AND CINEMATIC ANGLES

The Ulnick Group is one of the few luxury real estate teams to offer their clients aerial images. The Ulnicks have partnered with a photographer who uses an Aerial Image Maker that offers high-quality aerial videos and photography services that command the viewer's attention with unique cinematic angles never seen before.
STORYTELLING THROUGH EMAIL
Get ready for action as we skillfully create an engaging story for your listing. We share this narrative with a carefully chosen audience through a series of targeted email blasts. Brace yourself for interaction, as each email sparks curiosity and ignites a desire to delve deeper into your listing.
Communication plays a critical role in the swift and successful sale of your home. Sperry Residential pairs well-designed email design with data-driven targeting to ensure your listing arrives in precisely the right hands.
Email reaches thousands at a time and is shareable.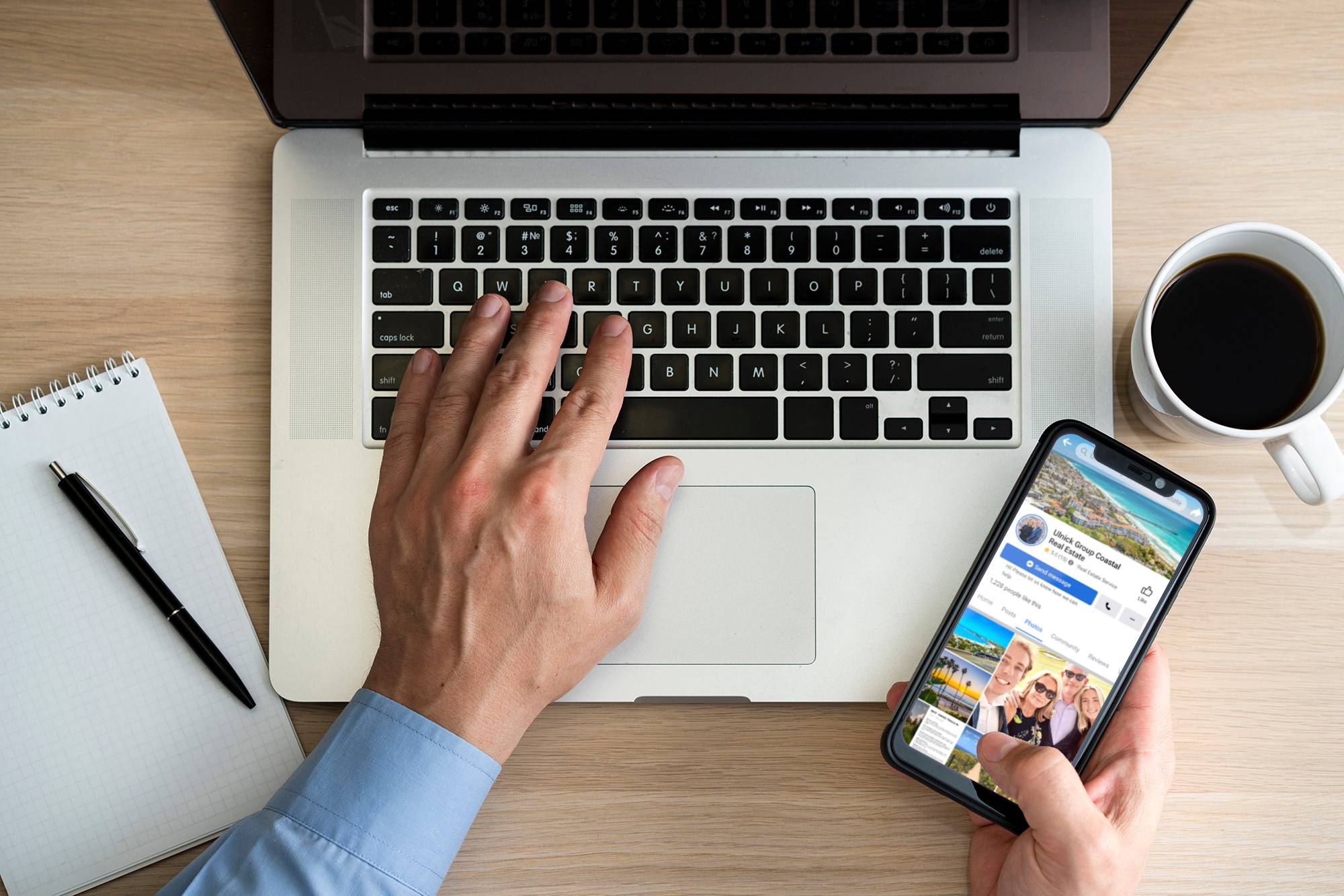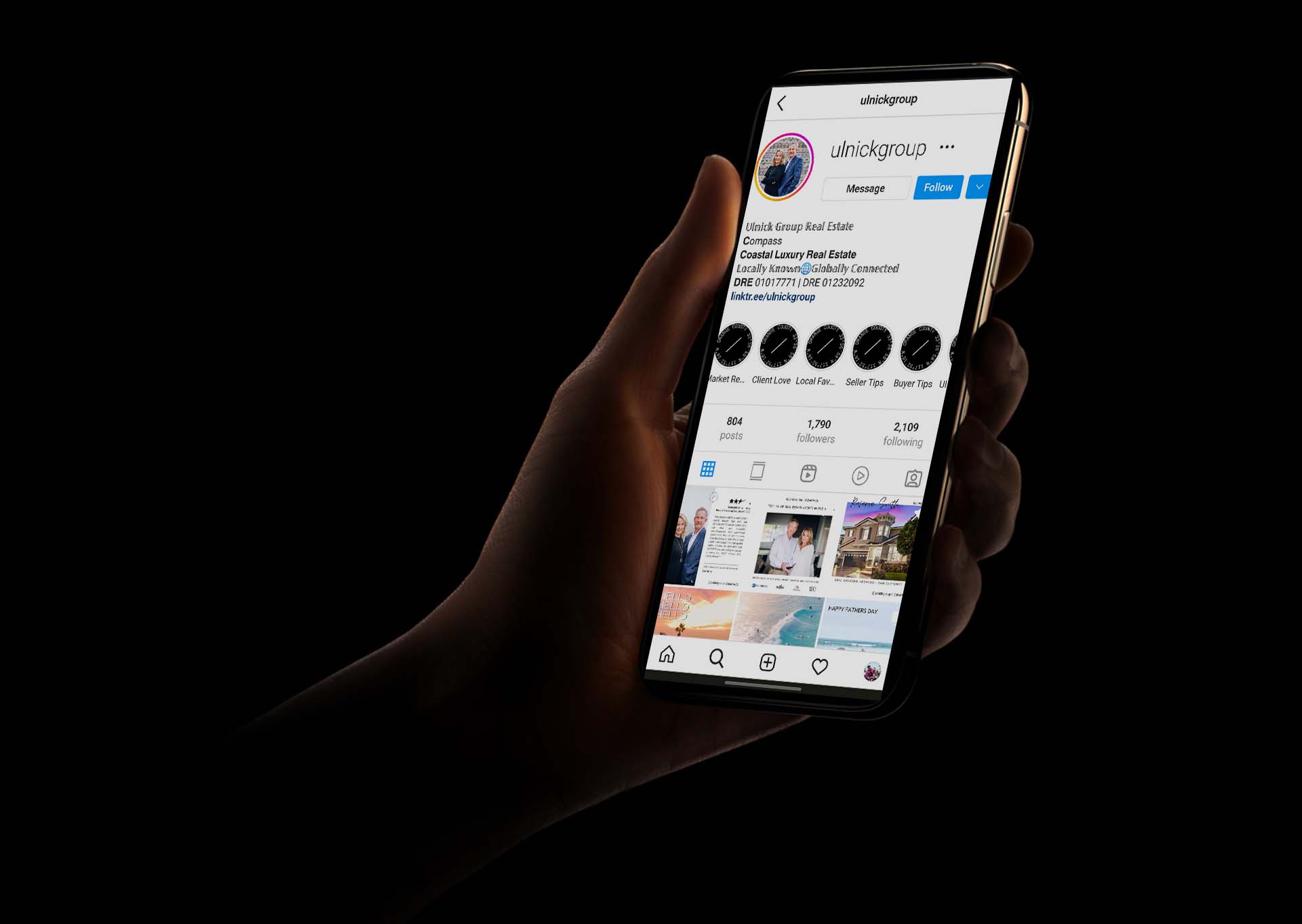 FACEBOOK TO REACH BUYERS
REACHING AN EVER GROWING DATABASE OF POTENTIAL BUYERS
We know people don't go to Facebook to buy a home. But we also know the people who are buying homes are on Facebook.
With over 1.8 Billion people on Facebook per day, we use Facebook's advanced targeting technology to strategically place your home in front of thousands of people who we think would be the most likely candidates to buy it. We craft a demographic profile of your potential buyer and run custom online ads to target them using hyper-focused campaigns.
These leads are then captured by our proprietary, mobile-friendly website and added to our ever-growing database for us to follow up with.
Instagram To Connect
CREATING A CAPTIVATING AND IMMERSIVE EXPERIENCE
We strategically harness the potential of Instagram to create a palpable buzz surrounding your home and establish a strong rapport with the local community. Through meticulous curation of content, we ensure that a substantial list of prospective buyers is poised to explore your property the moment it makes its market debut. Our approach combines precision and engagement, setting the stage for a seamless transition from listing to successful sale.
CUSTOM DESIGNED PRINT MARKETING
PUTTING HIGH END MATERIALS IN THE HANDS OF POTENTIAL BUYERS
Even though we live in the digital age, we want your home to be seen everywhere. That's why we utilize all channels and create beautiful high-end custom property brochures, just listed/sold flyers, and newsletters that can be found in our local newspaper and magazines. We work with professional graphic designers and copywriters to create a clean and modern style for all of our print materials.

3D VIRTUAL TOURS
CREATING A CAPTIVATING AND IMMERSIVE EXPERIENCE
Before putting your house on the market we have a professional tour designer create an advanced 3D Interactive Walkthrough tour of your property. These designers create a visually captivating and truly immersive 3D tour experience. We transport buyers into your property. They are able to walk through and look around as if they are there!
ULNICK GROUP PROPERTY BROCHURES
GORGEOUS BROCHURES THAT LEAVE A NICE IMPRESSION ON BUYERS
In the fast-paced realm of real estate, where first impressions are crucial, property brochures have become potent tools that greatly influence potential buyers. These carefully designed documents go beyond mere property images and details; they are essential tools that can determine the success or failure of a sale.
VIDEO MARKETING
Discover Us on YouTube! Immerse yourself in our captivating video content, featuring everything from in-depth home property tours to enlightening community spotlights and beyond. With our touch, each property gains its own vibrant story, making it truly come alive. We've proudly nurtured a devoted following of homebuyers and sellers within our local community, fostering a strong bond of connection and trust.
Join our journey on YouTube and be a part of the narrative!
Our Solds
Sold Portfolio
A Curated Collection of Our Notable Transactions
Work With The Ulnick Group
The Ulnick's are among the most successful real estate partnerships in coastal Orange county. With over 28 years of proven results they pride themselves on being an innovative boutique real estate group, founded on local knowledge and personal relationships.
Subscribe To Our Newsletter
Stay informed with the latest updates on local markets, events, and happenings in the area.